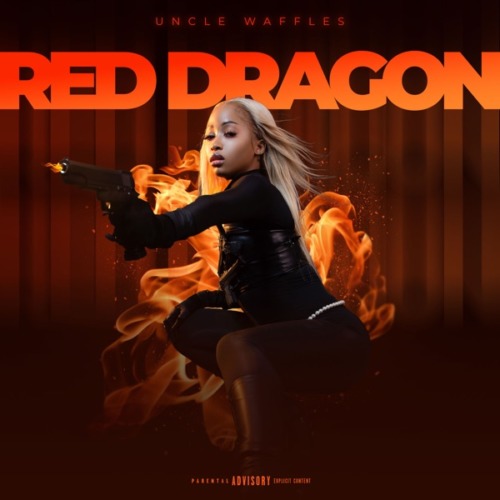 Uncle Waffles takes the bold step of starting a new journey as she drops her EP titled Red Dragon.
Drake's Fave takes a step toward something larger by starting to make tracks instead of relying just on her gigs.
In releasing the project for her fans, she made the first introduction when she dropped Tanzania featuring Sino Msolo, and BoiBizza.
The project has been one of her favorite songs on her sets which she also teased in the UK. Apart from her mix in the UK, she also appeared on Boiler Room x Ballantine's Amapiano Live Mix.
Putting out a huge effort for her fans, Uncle Waffles drop her first ever project.
Uncle Waffles – Red Dragon – EP
1. Uncle Waffles & Tony Duardo – Tanzania ft. Sino Msolo & BoiBizza
2. Uncle Waffles – Umalume Wako ft DJ Stresser & Given Kau
3. Uncle Waffles – Uwelona ft Tony Duardo, Boi Bizza, Nvcho & Sino Msolo
4. Uncle Waffles – Love I Need ft. Dinki Kunene, Boi Bizza, Yedda & Tony Duardo