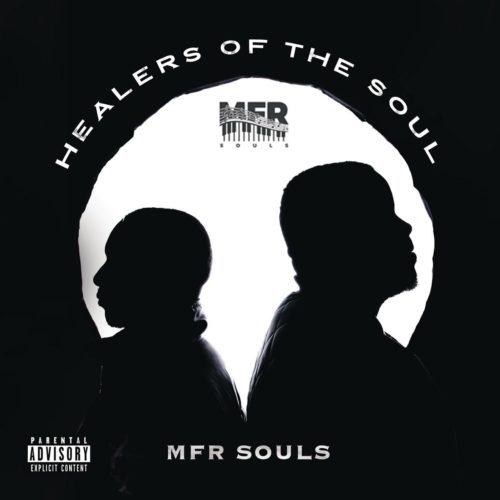 MFR Souls finally let go of their 2021 project titled Healers Of The Soul.
They never disappoint their fans by delivering more than expected. In making things go well for the weekend, they also dropped uThando featuring Aymos.
The album holds 14 tracks with top game-changers in the industry.
They also made it first on uThando featuring Aymos and seconded it on iMali featuring Boohle and T-Man SA.
ALBUM: MFR Souls – Healers Of The Soul
1. MFR Souls – Music Is My Life ft. Obeey Amor, Sol T & K-More
2. MFR Souls – Mlilo ft. Malumnator
3. MFR Souls – uThuleleni ft. Ice 50
4. MFR Souls – Sthandwa Sami ft. Bassie & Khobzn Kiavalla
5. MFR Souls – iMali ft. Boohle & T-Man SA
6. MFR Souls – Healers of the Soul
7. MFR Souls – uThando ft. Aymos
8. MFR Souls – Woza Madala (The Calling) ft. Murumba Pitch
9. MFR Souls, Soa Mattrix & T-Man SA – Msholokazi ft. Bassie
10. MFR Souls – Wena My Baby ft. Spura
11. MFR Souls – The Elements
12. MFR Souls – Umjolo ft. T-Man SA, Obeey Amor & Mzulu Kakhulu
13. MFR Souls – Toi Moi ft. Mzulu Kakhulu & Obeey Amor
14. MFR Souls – 10,000 People (Sgubu Vibes Mix)