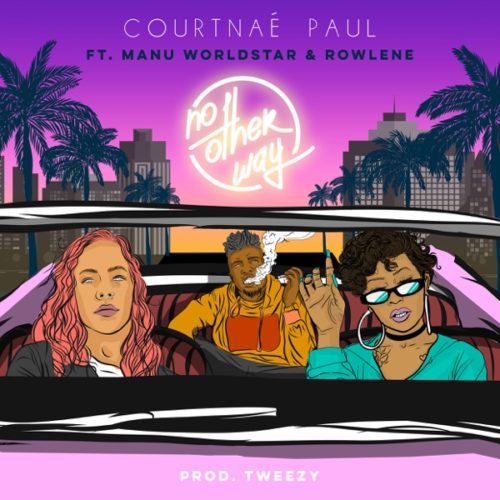 In celebration of her birthday, Courtnae Paul drops a track titled No Other Way featuring Manu Worldstar, and Rowlene.
The song gets the best entrance as it was produced by Tweezy himself.
Courtnae Paul's last debut was on Fantasy featuring Manu Worldstar and Boskasie.
Manu Worldstar has featured in a lot of drops during the past month just after he released Choko. Featured songs include; Friends by DJ Clen, Grocery Store by DJ D Double D, Water Into wine by Dee Xclsv,  Next Door by DJ Kaymoworld, Hitlist – LEX.
Including Rowlene this time, they drop something for the birthday celebration.