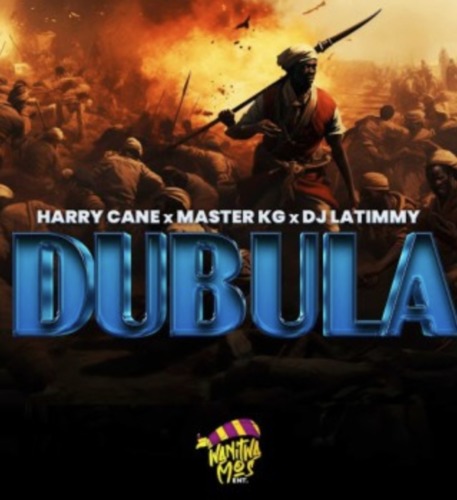 "Dubula" is an infectious dance track that brings together the creative talents of Harry Cane, Master KG, and Dj LaTimmy. This electrifying collaboration fuses elements of Amapiano and Afro House, creating a high-energy and captivating musical experience.
The track immediately grabs attention with its catchy melodies and pulsating beats. The rhythm is impossible to resist, and "Dubula" beckons listeners to the dancefloor from the very first second. The combination of electronic and percussive elements creates a dynamic and thrilling soundscape that keeps the energy levels soaring throughout.
Master KG's involvement in the track is so soothing. He recently paired up with Oufadafada on Problems.
Harry Cane's smooth and melodic vocals blend seamlessly with the vibrant instrumentals, adding an element of soulfulness to the track. Master KG's signature touch is evident in the expertly crafted beats, while Dj LaTimmy's production prowess ensures a seamless and polished final product.
"Dubula" is a celebration of the joy and freedom that music brings. It is a reminder to let go of inhibitions, embrace the present moment, and dance like there's no tomorrow. With its infectious energy and feel-good vibes, "Dubula" is destined to become a favorite on dancefloors and playlists worldwide.
Harry Cane, Master KG & Dj LaTimmy – Dubula
Harry Cane, Master KG & Dj LaTimmy – Dubula