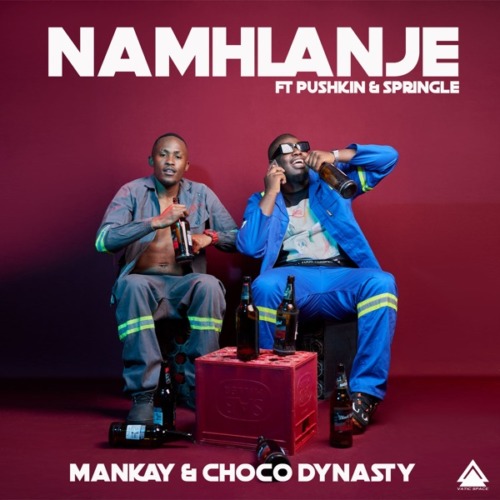 Mankay and Choco Dynasty work together on this new round titled Namhlanje featuring Pushkin RSA and Springle.
They put out this new round for their fans in holding the wheel for the weekend.
Mankay and Choco Dynasty also recently appeared as a duo on Pushkin RSA and Springle's track titled Welele.
They both recently appeared on Freddy K and Tyler ICU's track titled Saka Lenna featuring Murumba Pitch.
Mankay and Choco Dynasty also made sure to give their best.
In holding it well for the weekend, they drop this new track.
Mankay & Choco Dynasty – Namhlanje ft. Pushkin RSA & Springle
Mankay & Choco Dynasty – Namhlanje ft. Pushkin RSA & Springle
Mankay & Choco Dynasty – Namhlanje ft. Pushkin RSA & Springle