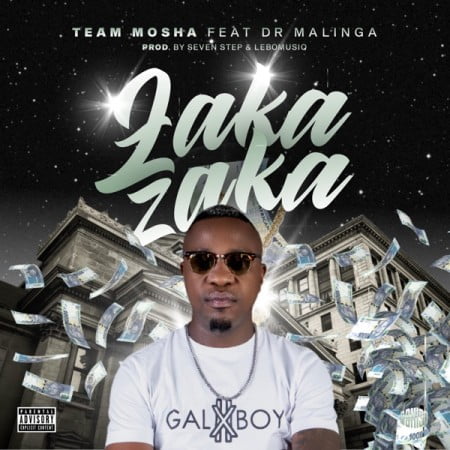 Team Mosha drops a new Amapiano track titled Zaka Zaka featuring Dr Malinga.
He takes this new round after dropping his latest album titled Expect The Unexpected.
In surprising their fans, artists like Caltonic SA, Mapara A Jazz, Colano, Dr Malinga, played their part in giving their fans their best through Team Mosha.
Caltonic SA opened the album first on the track which was also rounded up with Dr Malinga on Jola.
Team Mosha recently increased the tempo of all clubs as they dropped Malunde featuring Caltonic SA.
Doing it again, they drop this new track.
Team Mosha – Zaka Zaka ft. Dr Malinga
Team Mosha – Zaka Zaka ft. Dr Malinga
Team Mosha – Zaka Zaka ft. Dr Malinga