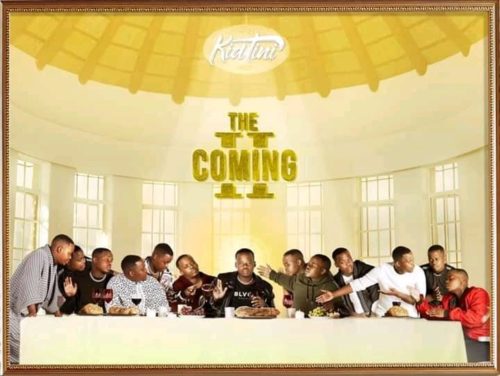 Kid Tini prepares something nice before the end of the year as he announces "The Second Coming" album tracklist and cover to his fans.
As the main man and surrounded with duplicates of himself on the last supper table, he prepares his fans for the second coming of something great.
The upcoming album shows to hold 16 amazing tracks featuring amazing features in the industry.
Cutting the suspense, he has made known to his fans La Sauce would be opening the album first on the track winning before delivering the next track to Malome Vector.
Malome Vector's appearance on the album seems to be a massive one as he happens to be the other artist featuring twice on the album apart from Blaq Diamond.
In pushing things ahead for his fans, Kid Tini recently released the second track with Malome Vector titled Nana Thola, where he introduced to ahead to the greatness he is delivering soon.