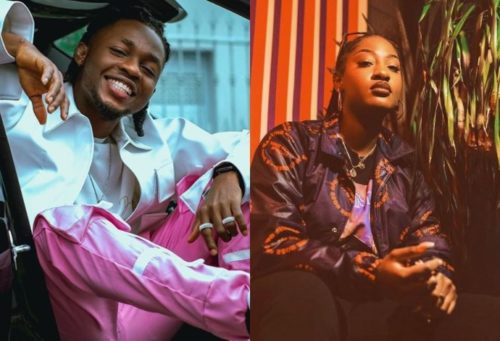 Nigerian music stars, Stanley Omah Didia aka Omah Lay and Temilade Openiyi a.k.a Tems have being arrested by police in Uganda.
On Sunday, the news went viral on social media, after performing to a crowd on Saturday, 12th of December at The Big Brunch, which held at Speke Resort, Wavamunno Rd, Kampala.
From being arrested to being charged to court for allegedly violating COVID-19 restrictions.
Omah Lay further confirmed the news by sharing lots of update about their situation on Twitter.
"I'm in cuffs in Uganda right now with Tems"
I'm in cuffs in Uganda right now with Tems

— Omah Lay (@Omah_Lay) December 14, 2020
I'm just a singer trying to entertain, why am I being set up in Uganda?

— Omah Lay (@Omah_Lay) December 14, 2020
I didn't organize a show, I came on stage and saw teeming fans and sang to them…

— Omah Lay (@Omah_Lay) December 14, 2020
Why am I being detained? Why am I not been given a right to a fair hearing?

— Omah Lay (@Omah_Lay) December 14, 2020
Why is Uganda not letting @NigeriaMFA step into this? They have been trying to secure our release to no avail.

— Omah Lay (@Omah_Lay) December 14, 2020
Is there something bigger at play in Uganda? Why do I have to take the fall for it???

— Omah Lay (@Omah_Lay) December 14, 2020
Photos of their situation and appearance in court have also gone viral on social media with different reactions: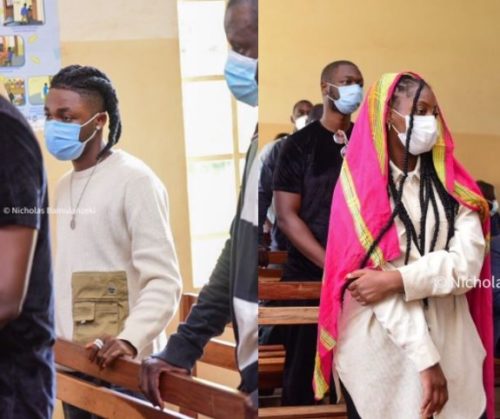 Bwogendayo nga nange negatako😂😂😂 https://t.co/E3xSk4qWJA

— the_last_itesot 💂 (@enyounicodemas1) December 14, 2020
@SpecialSlim am hear to feed u Bro. They have been remanded to prison till Wednesday. They will appear in court on Wednesday pic.twitter.com/QgvrrwKR78

— the_last_itesot 💂 (@enyounicodemas1) December 14, 2020
Jesuuuuu Black Maria 🥺 https://t.co/ENIdrqlCkT

— EHIZOJIE (@SpecialSlim) December 14, 2020