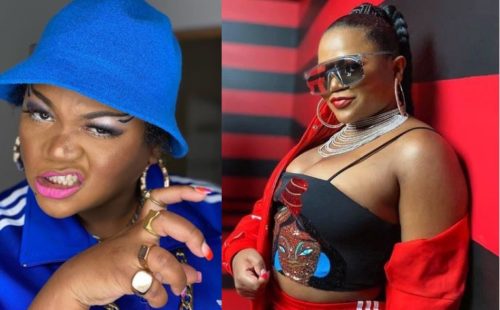 Busiswa acknowledges her appearance on the South African MTV Base Hottest MCs list, which was released in 2020.
The star was on no.7 on the top 10 list, and her appearance on the list was highly controversial, as many claimed she isn't a rapper.
However, she surfaces on Twitter this Thursday to prove some people wrong, as she was seen spitting bars, as she gets fun drenched in Malawi.
"Time for BARZ B*TCH ! From Player No.7 on the #BASEHottestMCs list!" she captioned video.
Watch video below:
View this post on Instagram
Meanwhile, the singer shows off all her curves and banging body which can be said to be one of her recent achievements.
View this post on Instagram