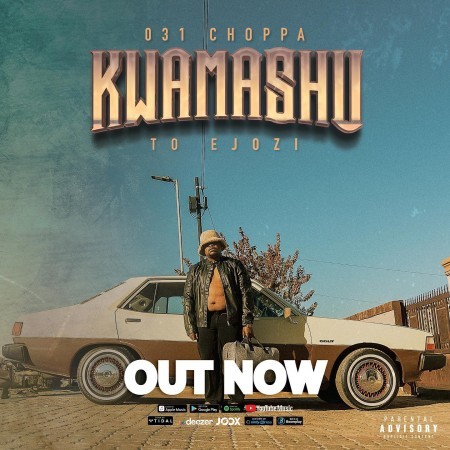 031Choppa brings the Hip Hop album titled Kwamashu To Ejozi.
The album holds 14 tracks taking it to a new level for the weekend. Artists like Maglera Doe Boy, Aubrey Qwana, Sjava, and a few more made it to the album.
In promoting the album, he Ungowami featuring Aubrey Qwana and Ngeke featuring Blxckie & Sjava.
With nice vocals and positivity from all featured artists, 031Choppa drops this new project.
 ALBUM: 031Choppa – Kwamashu To Ejozi
1. 031Choppa – Egoli
2. 031Choppa – For Real
3. 031Choppa – Love Me
4. 031Choppa – Kanje ft. Dreamboi & Shouldbeyuang
5. 031Choppa – Insuku ft. Lookatups
6. 031Choppa – Ngomgqibelo
7. 031Choppa – Ungowami ft. Aubrey Qwana
8. 031Choppa – User ft. Blxckie & Dee Koala
9. 031Choppa – Emjondolo ft. Jukezus & SimulationRxps
10. 031 Choppa – Ngeke ft. Blxckie & Sjava
11. 031Choppa – Isina Muva ft. Maglera Doe Boy
12. 031Choppa – Lie2me
13. 031Choppa – Hamba ft. Shouldbeyuang
14. 031Choppa – Dando Interlude