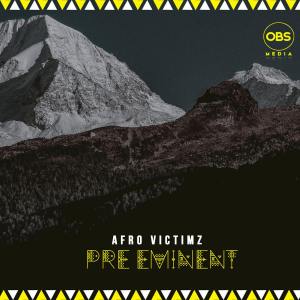 South African music duo Afro Victimz appears for the weekend with their latest project titled Pre-Eminent. The project comes housing 7 great tracks featuring South African artists like; Snerah Mbidana, Lizwi and more on the EP.
Afro Victimz recently released their Unstoppable EP collaborating Dj Jim Masters to create an impeccable mix of house sounds.
Music duo House Assasins opens the EP with the original mix of Construction taking control of the project as they construct it together while DJ NGk Showers the blessings at the end with the Afro House Mix of Showers Of Blessings.
They appear new with their massive project for the weekend.
Download Zip file DBN Gogo & Dinho – Thokoza Cafe – EP EP tracklist below.
1. Afro Victimz & House Assasins – Construction (Original Mix)
2. Afro Victimz & Ivan Micasa – Radius (Original Mix)
3. Afro Victimz – Inkomo Zobawo ft. Snerah Mbidana
4. Afro Victimz – Wash'Umuzi (Afro Victimz & Dj Stherra Tech Remix) ft. Lizwi
5. Afro Victimz – Pre-Eminent (Original Mix)
6. Afro Victimz, Dj Stherra & King Zorba – Zombie (Original Mix)
7. Afro Victimz & DJ NGK – Showers Of Blessings (Afro House Mix)