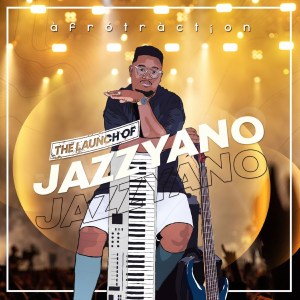 Afrotraction serves his first project to his fans on a new one titled The Launch Of JazzYano.
He welcomes the project with Mbalizethu as they appeared together on Syafanelana before they gave it out to the other featuring artists.
In promoting the album, Afrotraction released Phambana with the Queen, Busiswa, middle of last month.
After appearing at the beginning of the year with Black Motion on Everything (Full Version), this makes it one of his biggest debuts.
For the weekend vibe, he drops 8 Amapiano fire tracks to the world.
Afrotraction – The Launch of JazzYano
1. Afrotraction – Syafanelana ft. Mbalizethu
2. Afrotraction – Phambana ft. Busiswa
3. Afrotraction – Mali Yami
4. Afrotraction – Mtakwethu ft. Siphokazi
5. Afrotraction – Believe It ft. Bhut Better & Dudlu kaDlamini
6. Afrotraction – Love On Fire ft. Korsche & B'Boy
7. Afrotraction – Bambelela ft. Mbalizethu & Bhut Better
8. Afrotraction – Wish ft. BabyMan & Mbalizethu