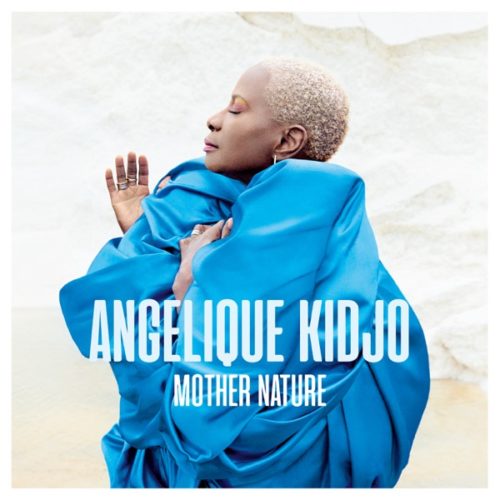 Angelique Kidjo finally breathes air into her album titled Mother Nature.
Angelique Kidjo keeps elevating the African culture in all ways she can.
In doing it better this time, she packaged the album with 13 tracks with artists like Burna Boy, Yemi Alade, Mr Eazi, and a few more appearances.
Coming off the album, she released Africa, One Of A Kind featuring Mr Eazi and Salif Keita.
Celebrating her heritage, she drops this new album.
ALBUM: Angelique Kidjo – Mother Nature
1. Angelique Kidjo – Choose Love ft. Shungudzo
2. Angelique Kidjo – Dignity ft. Yemi Alade
3. Angelique Kidjo – Africa, One Of A Kind ft. Mr Eazi & Salif Keita
4. Angelique Kidjo – Mother Nature
5. Angelique Kidjo – Do Yourself ft. Burna Boy
6. Angelique Kidjo – Meant For Me ft. Shungudzo
7. Angelique Kidjo – Omon Oba ft. Zeynab & Lionel Loueke
8. Angelique Kidjo – Free & Equal ft. Sampa the Great
9. Angelique Kidjo – Fired Up ft. Blue-Lab Beats & Ghetto Boy
10. Angelique Kidjo – Take It Or Leave It ft. Earthgang
11. Angelique Kidjo – Mycelium ft. M
12. Angelique Kidjo – One Africa (Independance Cha-Cha)
13. Angelique Kidjo – Flying High