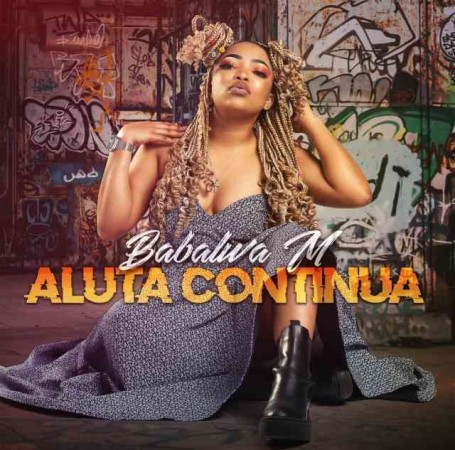 Babalwa M takes charge of the weekend with her album titled Aluta Continua.
The album holds 12 tracks with Amapiano artists like Xolani Guitars and Kelvin Momo, Mphow69, and a few appearances.
In making the intro to the album, Xolani Guitar plays the string with Kelvin Momo just like they recently did on Jazzeneo.
Babalwa M and Kelvin Momo hold tracks like So Mila. They also collaborated on an Amapiano EP project titled Bayeke EP.
In delivering the project, Babalwa M takes the wheel for the weekend.
ALBUM: Babalwa M – Aluta Continua
1. Babalwa M – Intro ft. XolaniGuitar, Kelvin Momo
2. Babalwa M – Ungazilibali
3. Babalwa M – So Mila ft. Kelvin Momo
4. Babalwa M – Ksasa Lam
5. Babalwa M – Sweeter
6. Babalwa M – Suka ft. Kelvin Momo
7. Babalwa M – Makwande ft. YUMBS, Kelvin Momo
8. Babalwa M – Aluta Continua
9. Babalwa M – Jaiva
10. Babalwa M – Ama'Film ft. Mphow69 & Kelvin Momo
11. Babalwa M – Picture Perfect
12. Babalwa M – Lalaby