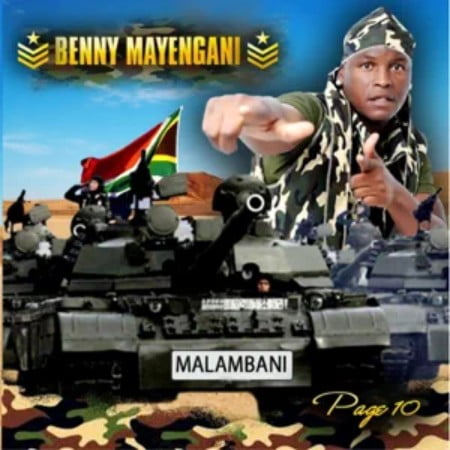 Benny Mayengani brings a new album project to the world titled Malambani.
He packages 12 amazing tracks into this latest project as he delivers it in such grand style to his fans.
Opening the album with Va Shinyori, he appeared first on that before delivering the next track titled Malambani.
With such awesomeness, he delivers this fabulous album to the world.
Benny Mayengani – Malambanii (Page 10)
1. Benny Mayengani – Va Shinyori
2. Benny Mayengani – Malambani
3. Benny Mayengani – Mhana Divhixini
4. Benny Mayengani – Ya Rila Qambhi
5. Benny Mayengani – Vuya Hinga Vuyi
6. Benny Mayengani – Swa Vukati
7. Benny Mayengani – Nkuku Wa Machoni
8. Benny Mayengani – My Love
9. Benny Mayengani – Nkavi Yo Basa
10. Benny Mayengani – Sivara Na Dlidlimbeta ft. Hlavu The Gupta & Perfect Mayengani
11. Benny Mayengani – Nwatinyonga (Bula Circle)
12. Benny Mayengani – Nyatsi