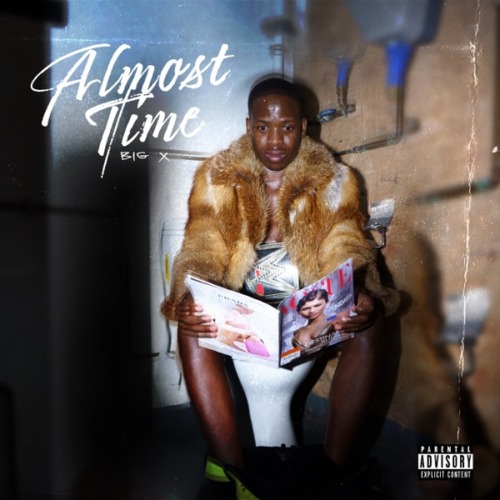 Big Xhosa appears massively with this new project titled Almost Time album.
He pushes it out with 10 tracks featuring artists like Samthing Soweto, Majorsteez, Azi SA, and AB Crazy.
This makes it one of his first official album release this year as he continues to raise the standard for his fans.
He also delivered other tracks like Stranger with AB Crazy, Happy Birthday Skit featuring Samthing Soweto, Step featuring Majorsteez, and a few more included in the project.
Big Xhosa's fanbase are one of the strongest in the industry and he celebrates them with this new round.
ALBUM: Big Xhosa – Almost Time
1. Big Xhosa – Zoo
2. Big Xhosa – Bambata
3. Big Xhosa – Qhoqhoqho ft. Azi SA
4. Big Xhosa – Step ft. Majorsteez
5. Big Xhosa – Happy Birthday Skit ft. Samthing Soweto
6. Big Xhosa – iLanga
7. Big Xhosa – Loadshedding
8. Big Xhosa – Nuke
9. Big Xhosa & AB Crazy – Stranger
10. Big Xhosa – Glory Freestyle