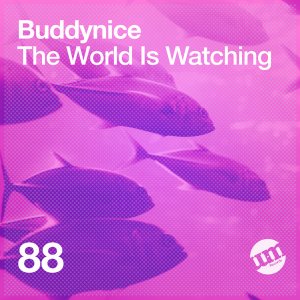 Buddynice delivers a brand new project titled 'The World Is Watching' housing 3 songs.
Buddynice is one of the South African Artist, generating tons of hype whenever he drops a new single or project. Already this year, we've been blessed with a brand new EP from the superstar, House Of Elders.
The EP opens with Mad Love – moody and distinctively South Africa house moods as the track gathers momentum and vibes. The EP closes with the stunning Buddy's Anthem – bursting with atmosphere, vocal flicks and attitude.
Download Zip file Buddnice EP tracklist below and remember; 'The World Is Watching'.
1. Buddynice – Mad Love (Redemial Mix)
2. Buddynice – The Queen (Redemial Mix)
3. Buddynice – Buddy's Anthem (Redemial Mix)