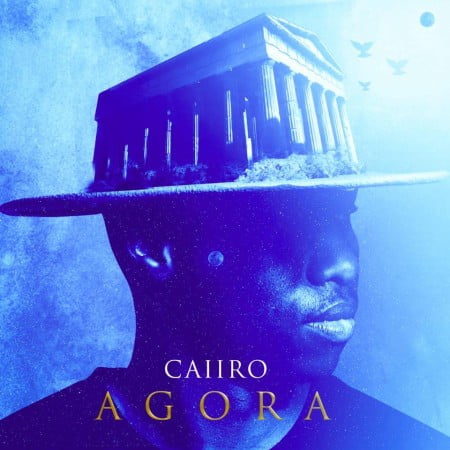 Caiiro brings something amazing to his fans again as he releases his newest album titled Agora.
He does the unusual again as he packages the album with amazing 30 tracks in it. Going smoothly on the album, Caiiro featured Pixie L on the first track of the album as they held the first and second track together.
In blessing his fans, he also dropped Thanda featuring Pixie L on the track as they appeared before the album to their fans.
The Afro House genre maker has been making lots of headlines amid his upcoming project.
In recent times he's released several mixes such as "The Rise" and featured on one of Prince Kaybee's recent commercial release Ayabulela.
This time, he releases his full project to the world to vibe to in preparation for something better.
1. Caiiro – Entabeni ft. Pixie L
2. Caiiro – Thanda ft. Pixie L
3. Caiiro – Agora
4. Caiiro – Pride Aside ft. Xoli M
5. Caiiro – Woman ft. Wunmi
6. Caiiro – Watoto
7. Caiiro – Yawela
8. Caiiro – Heartache ft Thabz Da Mos Hi
9. Caiiro – Fela
10. Caiiro – Vuselela ft. Mpumi
11. Caiiro – Dark Spaces
12. Caiiro – Thanda (Radio Edit)
13. Caiiro – Behind The Rain
14. Caiiro – Abobaba
15. Caiiro – The Cure
16. Caiiro – Kulum
17. Caiiro – The Rise
18. Caiiro – Nakuru
19. Caiiro – No Freedom
20. Caiiro – Ntyilo Ntyilo ft. Anda Cass
21. Caiiro – 911
22. Caiiro – Electronic Lab
23. Caiiro – Africa
24. Caiiro – Herero
25. Caiiro – D.I.M.P.H.O
26. Caiiro – Kwipiri
27. Caiiro – Tomorrow Never Cares
28. Caiiro – Technology
29. Caiiro – Tiki
30. Caiiro – Yi Drada