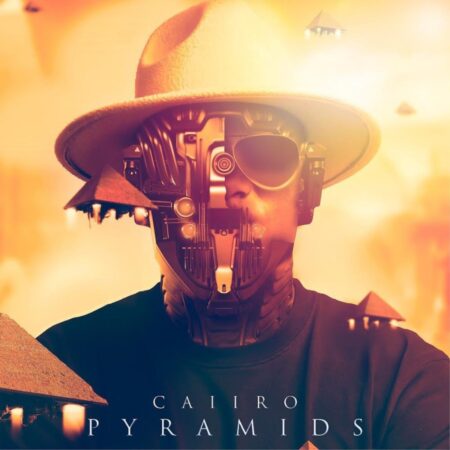 Caiiro finally delivers his Pyramids album which holds 20 tracks.
He has introduced the project to his fans for a long time now as he released some tracks off it.
The project holds appearances like Pixie L, Nkosazana Daughter, Kekelingo, and a few more. Tracks like Indlela featuring Nkosazana Daughter, Unale Gade featuring Kekelingo, Lwandle featuring Pixie L, and a few more also got packaged into the project.
Caiiro continues to hold his moments in the industry by delivering just as expected.
1. Caiiro – Ancestry (Intro)
2. Caiiro – Lwandle ft. Pixie L
3. Caiiro – Let It Shine ft. Khaeda
4. Caiiro – True Love ft. Inga Hina
5. Caiiro – Around Pyramids
6. Caiiro – Unale Gade ft. Kekelingo
7. Caiiro – Shake Shake
8. Caiiro – I'll Find You ft. Toshi
9. Caiiro – Indlela ft. Nkosazana Daughter
10. Caiiro – Our Souls Danced ft. Rita Mdn
11. Caiiro – The Akan
12. Caiiro – Alkebulan ft. Pixie L
13. Caiiro – Njonge Njonge ft. Tina Ardor
14. Caiiro – Missing ft. Priscilla K
15. Caiiro – Dat Guitar
16. Caiiro – Mapoch War
17. Caiiro & Argento Dust – Kaos
18. Caiiro & Massh – Days To Come ft. Ninae
19. Caiiro – Zukk
20. Caiiro – Spectre