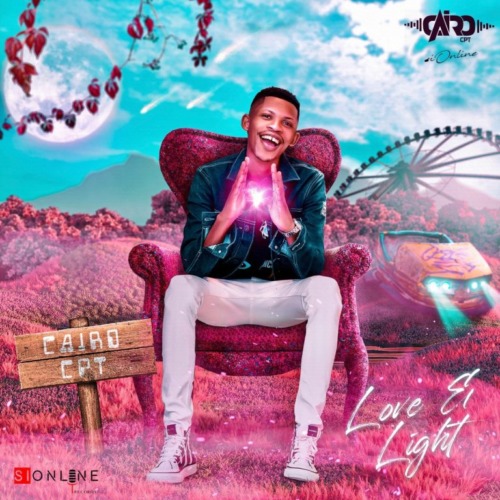 Cairo CPT debuts this new project Love and Night.
The South African artist features the like of Minollar, Nwaiiza, Malikhaye, Jay ukhona CPT, and a few more.
The South African artist continues to please his fans by releasing more grooves to them.
He also recently dropped Buyisa Uthando featuring Ace no Tebza and Anelisa N.
In dropping something new, he drops this new track.
ALBUM: Cairo CPT – Love and Light
1. Cairo Cpt – Sobonana Phambili ft. Thembi Mona & Zintle Kwaaiman
2. Cairo Cpt – Elogama ft. Anelisa N
3. Cairo Cpt – Rock My World
4. Cairo Cpt – Izigqibo Zakho 2.0 ft. Minollar
5. Cairo Cpt – Plece Plece ft. Nwaiiza
6. Cairo Cpt – Burbs
7. Cairo Cpt – Ikhaya Likhaya
8. Cairo Cpt – Endihamba Naye
9. Cairo Cpt – Ityala
10. Cairo Cpt – Ungandishiyi ft. Malikhaye
11. Cairo Cpt – Isbhamu ft. Zintle Kwaaiman
12. Cairo Cpt – Igundwane
13. Cairo Cpt – Never Look Back ft. Nwaiiza & Jay R ukhona CPT
14. Cairo Cpt – Boi Boi ft. Jay ukhona CPT
15. Cairo Cpt – UGologo
16. Cairo Cpt – That Thang