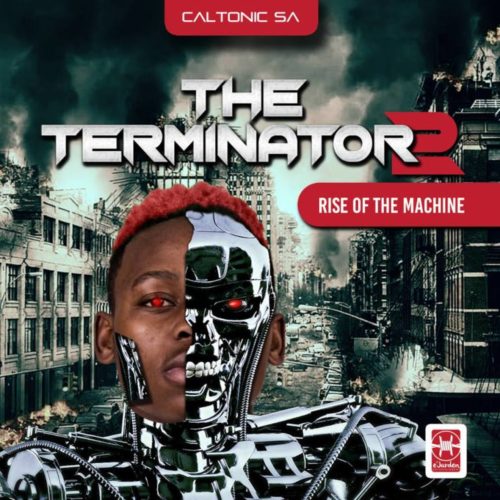 Hit producing artist, Caltonic SA drops part two of his Terminator album titled The Rise of the Machine.
The new project holds 18 tracks featuring Amapiano artists in the industry.
Caltonic SA introduced the album to his fans when he dropped the 6th track with Focalistic and Makhadzi titled After Tears featuring Masterpiece YVK.
The project meets up with the announcement as he drops this new album.
ALBUM: Caltonic SA – Terminator 2 (The Rise of the Machine)
1. Caltonic SA – Swenka ft. Focalistic
2. Caltonic SA – The Rise of the Machine
3. Caltonic SA – Ngiyabonga ft. Master KG, Lowsheen, Sax & Basetsana
4. Caltonic SA – Welele ft. Sax
5. Caltonic SA – 2.0 Bambelela ft. Sje Konka & Sax
6. Caltonic SA, Focalistic and Makhadzi – After Tears ft. Masterpiece YVK
7. Caltonic SA, King Tone SA & T.M.A Rsa – Are Khutsi ft. Black SA, Sax & Thabz Le Madonga
8. Caltonic SA – Sax ft. Jay Sax
9. Caltonic SA – Ngiyashiselwa ft. Keyrabo
10. Caltonic SA – Siyalwa ft. Senzo Africa & Hlaba
11. Caltonic SA – Nghamba Nawe ft. Musa Keys & Magistics
12. Caltonic SA – Get Up ft. Clement & Sax
13. Caltonic SA – Jaiva ft. Yashna
14. Caltonic SA – Phumelela ft. Keyrabo
15. Caltonic SA – Di Menemenei ft. MgucciFab, Sax, Hlaba & T.M.A Rsa
16. Caltonic SA – Baby Mama ft. Abidoza & Sax
17. Caltonic SA – H12
18. Caltonic SA – Thando ft. Amukies & Hlaba