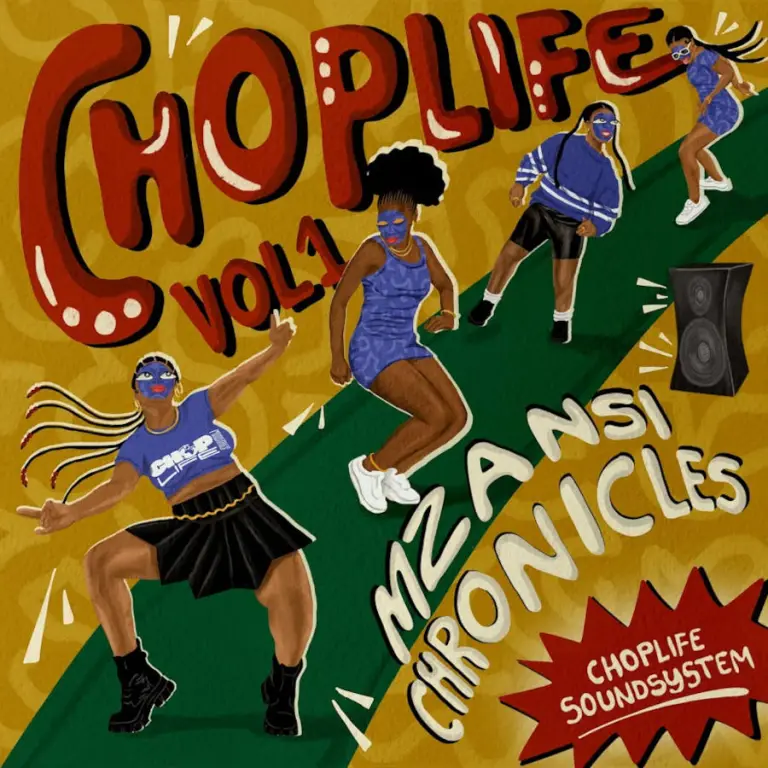 ChopLife SoundSystem and Mr Eazi drop this new project titled Chop Life, Vol. 1 (Mzansu Chronicles).
The project holds 14 tracks featuring artists like Mellow, Sleazy, Major League DJz, Focalistic, Ami Faku, Aymos, and a few more on it.
The record label introduced the project to their fans when they dropped Wena with the South African vocalist, Ami Faku.
Soft levels like this are enough to hold weekends and even go for months as they debut this new album.
ALBUM: ChopLife SoundSystem & Mr Eazi – Chop Life, Vol. 1 (Mzansi Chronicles)
ALBUM: ChopLife SoundSystem & Mr Eazi – Chop Life, Vol. 1 (Mzansi Chronicles)
1. ChopLife SoundSystem & Mr Eazi – Tear Chain
2. ChopLife SoundSystem, Mr Eazi & Ami Faku – Wena
3. ChopLife SoundSystem, Mr Eazi, 2woshort & Stompiiey – Big Boy
4. ChopLife SoundSystem, Mr Eazi, Moonchild Sanelly & Linda Kim – Oh Yes
5. ChopLife SoundSystem & Mr Eazi – Werser
6. ChopLife SoundSystem, Mr Eazi, Joey B, Mellow & Sleazy & Major League Djz – Inside
7. ChopLife SoundSystem, Mr Eazi, ANATII & Focalistic – By Force
8. ChopLife SoundSystem, Mr Eazi & Aymos – Ziwa La
9. ChopLife SoundSystem, Mr Eazi & Nkosazana Daughter – Die For You
10. ChopLife SoundSystem, Mr Eazi & Nkosazana Daughter – Indaba
11. ChopLife SoundSystem, Mr Eazi, 2woshort, Stompiiey, Bassie & Raspy – No Condom
12. ChopLife SoundSystem, Mr Eazi, Soul Jam, Boontle RSA, TmanXpress & Chley – Umfaz Wephapha
113. ChopLife SoundSystem, Mr Eazi & DJ Tarico – Patek ft. Joey B
14. ChopLife SoundSystem, Mr Eazi, Mellow & Sleazy, Mo-T & Major League Djz – Collect