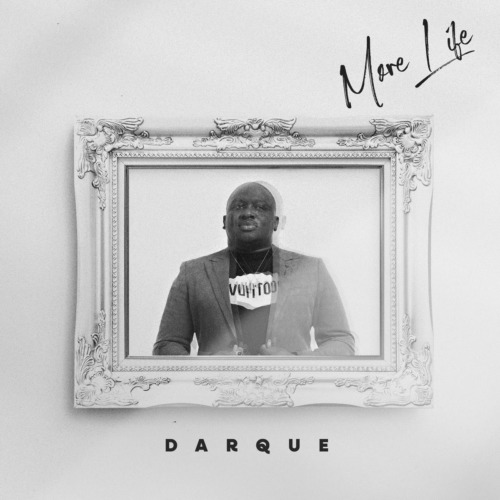 "More Life" is a vibrant and eclectic album by Darque, offering listeners a diverse and engaging musical journey.
Darque showcases his musical prowess with a collection of tracks that span multiple genres, from Afro-house to Amapiano, creating a rich and dynamic listening experience. The album is a testament to the artist's ability to craft music that resonates with a wide audience.
He released the project with other tracks like Impendulo featuring Berita, Amaketango featuring Nomfundo Moh, and a few more on it.
Each track in the album conveys a unique message, explores different themes, and offers a distinct musical experience. From the upbeat and celebratory tracks to the more reflective and soulful compositions, "More Life" is a versatile and captivating album that caters to a wide range of emotions and moods.
With its diverse and multifaceted collection of songs, "More Life" is a perfect addition to any music lover's library, providing a comprehensive sonic journey that celebrates the many dimensions of life and music.
Darque & Atmos Blaq – Uyozisola (feat. Mthunzi)
Darque & Blxckie – To The Sky
Darque & Kitchen Mess – Summer Days
Darque & Sjava – Mngani
Darque & Murumba Pitch – O Khokho
Darque & Zaba – Iminyango
Darque & Mthunzi – Moja
Darque & Jnr SA – Embo (feat. Cnethemba Gonelo)
Darque & Simmy – Blessed
Darque & Jessica LM – Kuyabanda
Darque & Jnr SA – More Life
Darque & Nomfundo Moh – Amaketango
Darque & Ze2 – Sendonele
Darque & Kabza De Small – Impendulo (feat. Berita)
Darque & Jnr SA – Tshela Bjwala (feat. Murumba Pitch)
Darque & Jnr SA – Areyeng (feat. Musa Keys & Leandra.Vert)