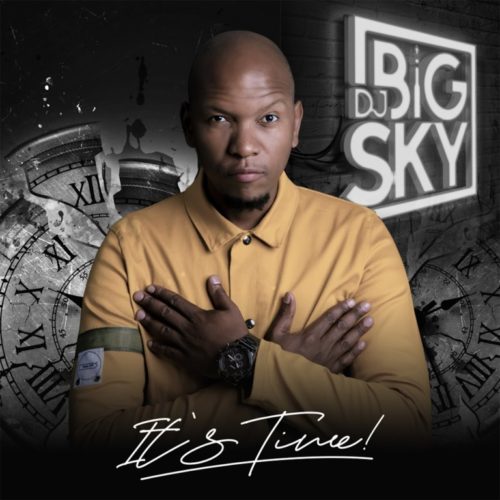 Record producer DJ Big Sky maintains high quality with his new LP It's Time. The new release comes packed with his 2020 hit singles such as Khushukhushu, Seng'khathele and Polo.
The album sees collaboration with Chekmate, Gaba Cannal, Nandi, Bizizi, Kaygee Daking, Tumi Master among others.
Get the album down below and share.
DJ Big Sky – Falling In Love (feat. Lord Skeelz)
DJ Big Sky – Umuntu Omnyama (feat. Checkmate)
DJ Big Sky – Khushukhushu (feat. Sbhanga & Gaba Cannal)
DJ Big Sky – Seng'khathele (feat. Nandi)
DJ Big Sky – Polo (feat. Sbhanga, Robot Boii & Murphy)
DJ Big Sky – Ungowami (feat. Lelow B)
DJ Big Sky – Lindt (feat. Tumi Master)
DJ Big Sky – Yaya Best (feat. Tumi Master)
DJ Big Sky – PS5 (feat. Chocco & Tumi Master)
DJ Big Sky – Lengoma (feat. E_Clips Mzansi & Checkmate)
DJ Big Sky – Amabele (feat. Kaygee Daking, Bizizi & Chocco)
DJ Big Sky – Fire (Gaba Cannal Mix) (feat. Sbhanga)