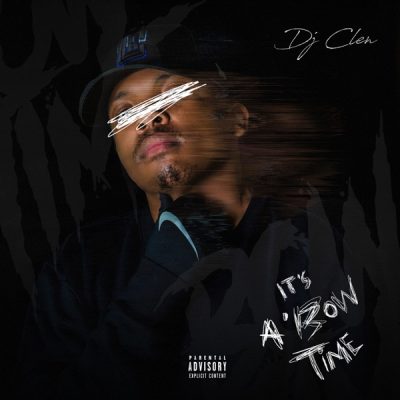 DJ Clen drops this new album project titled Its A Bow Time.
He drops it with 14 tracks featuring artists like Manu Worldstar, Luna Florentino, Zoocci Coke Dope, and a few more.
He also released other tracks from it like Make No Mistake featuring Die Mondez, Lose featuring MPJ, and Thibe Da King.
DJ Clen continues to be consistent for his fans as he drops this new album.
ALBUM: DJ Clen – It's a'Bow Time
1. DJ Clen ft Ecco the Beast & Mellow Don Picasso – Wet Wet
2. DJ Clen ft Manu Worldstar, Luna Florentino, Deexclsv & Tony X – Green Goblin
3. DJ Clen ft Tony X, 3Two1 & Tumi Tladi – Time and Place
4. DJ Clen ft Maglera Doe Boy, Kewand & Makwa – Don't Run Away
5. DJ Clen ft Zoocci Coke Dope – Zooloo's interlude
6. DJ Clen ft B3nchMarQ – All Around
7. DJ Clen ft Bigstar Johnson & MPJ – Whatever You Like
8. DJ Clen ft Jay Jody, Luna Florentino & Mpaq – Hustler
9. DJ Clen ft LAFreshman – Henny In My Cup
10. DJ Clen ft Die Mondez – Make No Mistake
11. DJ Clen ft PdotO & Mpaq – Say It Twice
12. DJ Clen ft Ecco the Beast – WOAH
13. DJ Clen ft Blaklez, N'veigh & T-rhyt – Nkosi Sikelela
14. DJ Clen ft MPJ & Thibe Da King – Lose