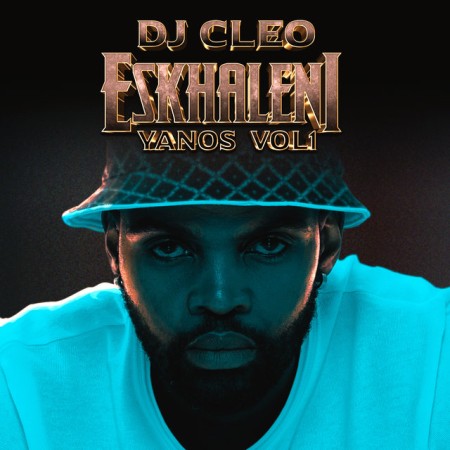 Introducing the album with Eskhaleni 11, DJ Cleo drops the album version titled Eskhaleni Yano Vol 1.
The latest Amapiano project from the South African DJ drops the album with 17 tracks in it. He features artists like Dr Malinfa, Nokwazi, and a few more in the project.
DJ Cleo took the third track titled My Soul Says Yes and used it in welcoming the album for his fans.
Upon the release of the album, it's taking its place right on Apple Music. DJ Cleo shared his appreciation to the world and to all his featured artistst. "A culmination of: Months of sweat, Neglecting schoolwork Little family time Depression Being stood up by artists Loadshedding Bad mixes Lockdown Vaccine side effects And we are here Praise be to GOD. Thank you to everyone that still rocks to my beats to this day And to all my features.
ALBUM: DJ Cleo – Eskhaleni Yanos Vol 1
1. DJ Cleo – Ho Lokile Ku Lungile ft. Lady Zamar & KekeLingo
2. DJ Cleo – Walk in Jerusalem ft. Ecks Naku & Patrick Duncan
3. DJ Cleo – My Soul Says Yes
4. DJ Cleo – Awesome God ft. Patrick Duncan
5. DJ Cleo – Never Could Have Made It ft. Ecks Naku
6. DJ Cleo – Alpha and Omega ft. Morongoe
7. DJ Cleo – Gcina Impilo Yami ft. Bucy Radebe
8. DJ Cleo – Khuluma Baba
9. DJ Cleo – Calvary ft. Putuma Tiso
10. DJ Cleo – Eskhaleni Gospel ft. Dr Malinga
11. DJ Cleo – Sizowanyathela ft. Nokwazi
12. DJ Cleo – Avulekile ft. Ishmael
13. DJ Cleo – Gospel Summer
14. DJ Cleo – Utlwa Sefefo
15. DJ Cleo – Amazing Grace
16. DJ Cleo – I Lift My Hands
17. DJ Cleo, Bucy Radebe – Gcina Impilo Yami (Reprise)