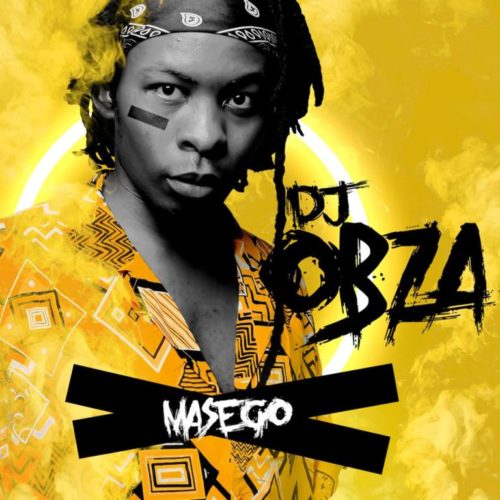 DJ Obza brings 14 tracks into a folder titled Masego.
He creates just the Afro House vibe the house needs for the weekend as he holds amazing features like Mr Brown, Prince Benza, Zano, and a few more in the album.
Opening the album with Leon Lee, they appeared as a duo producing Mang' Dakiwe which they gave Mr Brown and Prince Benza the next track titled Todii.
DJ Obza created a brighter light for himself after appearing as the first artist on Mapara A Jazz's album titled John Vuli Gate.
Other releases from DJ Obza's album include Modimo Ge Aleteng featuring Zano and I Need You Tatch where he included Soul Kulture.
Debuting a new one with us today, DJ Obza shows us how amazing he can be with this new project and urges you to take a seat and enjoy.
1. DJ Obza – Mang' Dakiwe ft. Leon Lee
2. DJ Obza – Todii ft. Mr Brown & Prince Benza
3. DJ Obza – I Need Your Tatch ft. Soul Kulture
4. DJ Obza – Modimo Ge Aleteng ft. Zano
5. DJ Obza – Bambelela ft. Sphiwe
6. DJ Obza – Kuzekubenen ft. Nacely & DJ Gizo
7. DJ Obza – Masego
8. DJ Obza – Road to Vigro (Instrumental)
9. DJ Obza – Baby Don't Lie ft. Leon Lee
10. DJ Obza – Misodzi yengirozi Tears of Angel
11. DJ Obza – Mogogelo
12. DJ Obza – Umama ft. Sphiwe Vox
13. DJ Obza – Lihle Izulu ft. Soul Kulture
14. DJ Obza – Prayer