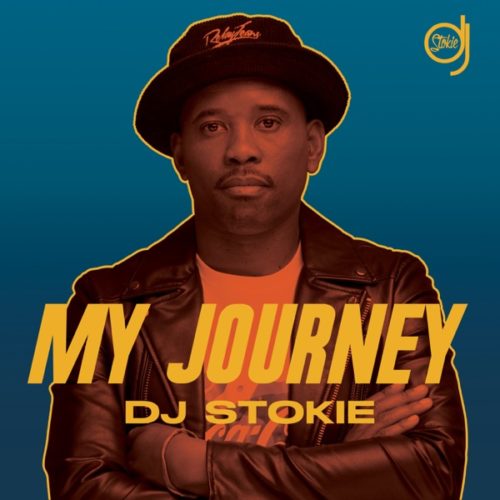 Amapiano veteran and pioneer DJ Stokie drops his new album that's been titled My Journey. The album mostly collaborates with Kabza De Small but features a lot of familiar names.
Some of the othher featured act on the project includes the likes of MhawKeys, Masterpiece, DJ Maphorisa // Madumane, Focalistic, Tyler ICU, Nia Pearl, Daliwonga, MaWhoo, Mdu aka Trp, Bongza, Howard and others.
You can stream the new project down below and share.
01 DJ Stokie – Time (feat_ Kabza De Small & MhawKeys)
02 DJ Stokie – Superman (feat_ Kabza De Small, Masterpiece & Madumane)
03 DJ Stokie – Ipiano e'Soweto (feat_ Daliwonga & Nia Pearl)
04 DJ Stokie – Ubsuku Bonke (feat_ DJ Maphorisa, Howard Gomba, Bongza & Focalistic)
05 DJ Stokie – Wena (feat_ Nia Pearl, Bongza & MDU aka TRP)
06 DJ Stokie – Ngaphandle Kwakho (feat_ Sha Sha & Tyler ICU)
07 DJ Stokie – Amagrapes (feat_ Kabza De Small, DJ Maphorisa & Focalistic)
08 DJ Stokie – Vukile (feat_ MaWhoo & Tyler ICU)
09 DJ Stokie – Funa Yena (feat_ Daliwonga, MDU aka TRP & Bongza)
10 DJ Stokie – Drive (feat_ Howard Gomba)
11 DJ Stokie – Asikhuzeki (feat_ Kabza De Small, DJ Maphorisa, Daliwonga & Loxion Deep)
12 DJ Stokie – Cleva (feat_ Nutownsoul & Daliwonga)
13 DJ Stokie – Sunday Chilaas (feat_ Kabza De Small)
14 DJ Stokie – Adiwele (feat_ Bongza & MDU aka TRP)
15 DJ Stokie – Msotra (feat_ Kabza De Small)
16 DJ Stokie – Audi A3 (feat_ MDU aka TRP & Bongza)
17 DJ Stokie – Sgija 1 (feat_ Kabza De Small)
18 DJ Stokie – Sgija 2 (feat_ Kabza De Small)
19 DJ Stokie – Grootman (feat_ Kabza De Small)
20 DJ Stokie – Sgija 3 (feat_ Kabza De Small)
21 DJ Stokie – Malume (feat_ Kabza De Small)
22 DJ Stokie – Mzimhlophe (feat_ Kabza De Small)
23 DJ Stokie – Blood Service (feat_ Bongza & MDU aka TRP)