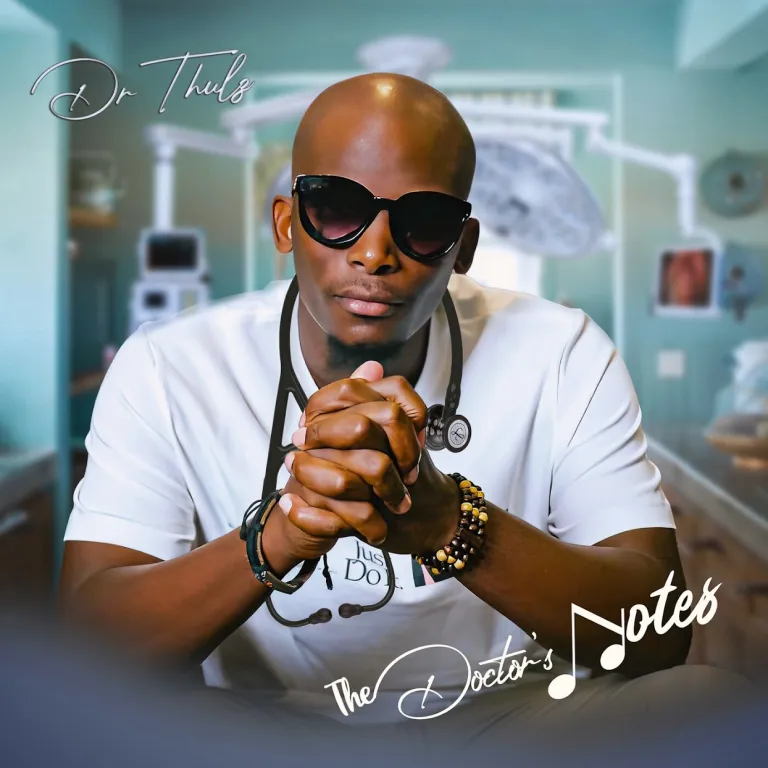 "The Doctor's Notes" is a musical prescription for the soul, crafted by the talented Dr Thulz. The album is a captivating journey through the realms of hip-hop and amapiano, showcasing Dr Thulz's versatility and skill as an artist.
From the album's opening track to its closing notes, "The Doctor's Notes" takes listeners on a sonic adventure filled with infectious beats, thought-provoking lyrics, and soulful melodies. Dr Thulz's powerful and emotive rapping style draws listeners in, keeping them engaged and captivated throughout the album.
The South African artist also opened the album when he dropped In The Morning featuring Sam Deep, Kozzy, and Tizzy.
Each track on "The Doctor's Notes" serves as a unique chapter in Dr Thulz's musical story, exploring themes of self-discovery, resilience, and the pursuit of dreams. The album is a testament to the power of music as a form of expression and a tool for healing.
With its diverse range of sounds and heartfelt storytelling, "The Doctor's Notes" stands as a remarkable achievement in the world of hip-hop and amapiano. Dr Thulz's authenticity and raw talent shine through, making the album a must-listen for music enthusiasts seeking a meaningful and soul-stirring experience.

ALBUM: Dr Thulz – The Doctor's Notes
ALBUM: Dr Thulz – The Doctor's Notes
1. Dr Thulz – Sabela ft. Just Bheki & Siya Shezi
2. Dr Thulz – iNdoni ft. Eemoh
3. Dr Thulz – In The Morning ft. Sam Deep, Kozzi SA & Tizzy
4. Dr Thulz – Fetch Your Life (Remix)
5. Dr Thulz – Party Tonight ft. Sam Deep, Mkeyz & De Mthuda
6. Dr Thulz – Thixo Bawo ft. Putuma Tiso
7. Dr Thulz – Streets Of Jozi ft. De Mthuda
8. Dr Thulz – Angisakufuni
9. Dr Thulz – Themba Lami ft. Kwiish SA & Ndoni
10. Dr Thulz – uThando