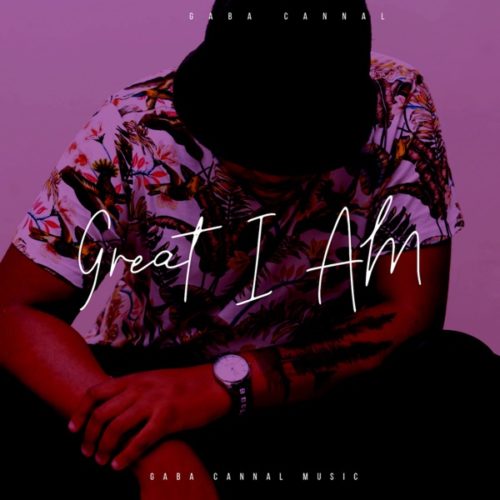 South African high producer Gaba Cannal brightens up the Amapiano genre with his latest album project titled Great I Am.
Gaba Cannal holds a very significant place across the frontiers of Amapiano music in South Africa. He recently Mandy on his Thando Lwakho which came off My Legacy Album Selection Pt. 2.
They opened their album with Not In My Senses which featured Dearson to complete the track with just what best he knows how to do. Rounding things up, they ended with Timeless Memories as he took the track himself and blessed his fans with unforgettable memories.
Great I Am was previously premiered as a live mix since the album was been on demand by his fans. He also blessed them with Ama Kot Kot and iMpilo featuring SoulfulG as he dropped those two off his album.
Appearing mightily this time, he drops the complete project to his fans to enjoy.
Download Zip file Gaba Cannal – Great I Am album tracklist below.
1. Gaba Cannal – Not In My Senses ft. Dearson
2. Gaba Cannal – Impilo ft. Soulful G
3. Gaba Cannal – Umuntu Wan ft. Mfundo Khumalo
4. Gaba Cannal – Without You ft. Zano
5. Gaba Cannal – Another Day ft. Queen Fofy
6. Gaba Cannal – Sebenzi Mali ft. Mr Abie
7. Gaba Cannal – Moya ft. Rafiki & Mngoma Omuhle
8. Gaba Cannal – Ama Kot Kot ft. Galectik & RED BUTTON
9. Gaba Cannal – A Place Called Africa – Aloe B
10. Gaba Cannal – Angisakhoni ft. DJ Mandy & Mr Abie
11. Gaba Cannal – Zula Zula ft. LaFemme
12. Gaba Cannal – Abalele ft. Zelous & Gwinsi
13. Gaba Cannal – Di Nolwane ft. Decency
14. Gaba Cannal – Ring Bell ft. Toots
15. Gaba Cannal – House In Order ft. GCM Crew
16. Gaba Cannal – Ntozabantu
17. Gaba Cannal – Abalozi
18. Gaba Cannal – Timeless Memories