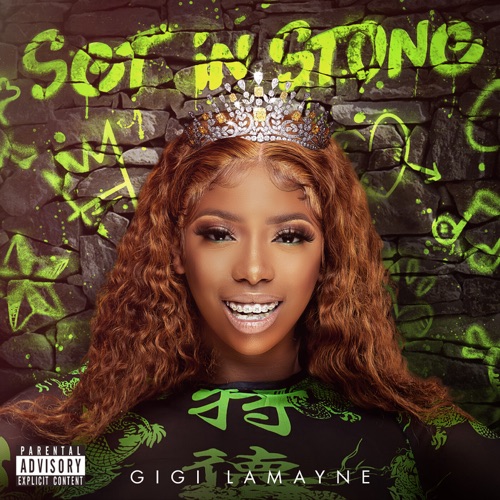 Gigi Lamayne finally drops her album project titled Set In Stone.
The project holds 10 tracks as said and featured artists her fans were expecting.
In introducing the project, she also recently dropped a freestyle titled I Cum Back. She also dropped a bonus track titled Mashonisa featuring Busiswa and Makhadzi.
Gigi makes this her first project for the year as she steps on the gas for her fans.
ALBUM: Gigi Lamayne – Set In Stone
1. Gigi Lamayne – Oh My Gin
2. Gigi Lamayne – George Goch ft. MusiholiQ & Majorsteez
3. Gigi Lamayne – iLotto ft. Kid X, Aux Cable & Phantom Steeze
4. Gigi Lamayne – Good Good ft. Don Calya
5. Gigi Lamayne – Fabiani ft. Alfa Kat & Naethebae
6. Gigi Lamayne – Empini ft. Big Zulu & Anzo
7. Gigi Lamayne – Wer U R ft. Vugat M Beats
8. Gigi Lamayne – Radio
9. Gigi Lamayne – B Day
10. Gigi Lamayne – Mashonisa ft. Busiswa & Makhadzi