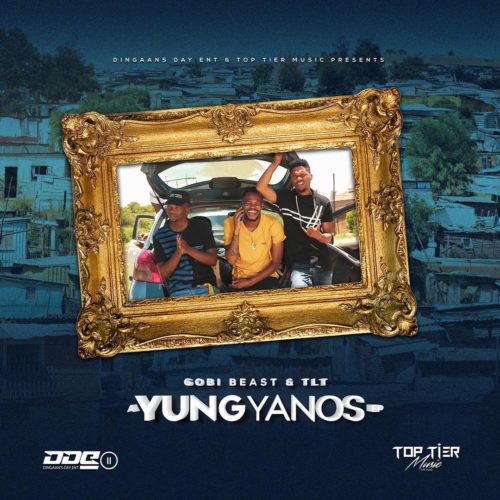 Gobi Beast and TLT team up to drop a new album titled Yung Yanos.
They give their fans a new project with 8 tracks in it for the weekend.
Gobi Beast and TLT hold the project together once again just like they appeared DJ Jawz's track titled Nawe.
Gobi Beast also dropped his EP late last year titled No Woman, No Cry.
Bringing it back this year, they prepare for greatness together.
ALBUM: Gobi Beast & TLT – Yung Yanos
1. Gobi Beast & TLT – Akhonto
2. Gobi Beast & TLT – Impi
3. Gobi Beast & TLT – Potsotso
4. Gobi Beast & TLT – Khoma La
5. Gobi Beast & TLT – Aku Relationshipeki
6. Gobi Beast & TLT – Hamba
7. Gobi Beast & TLT – Askies
8. Gobi Beast & TLT – Ake Daar