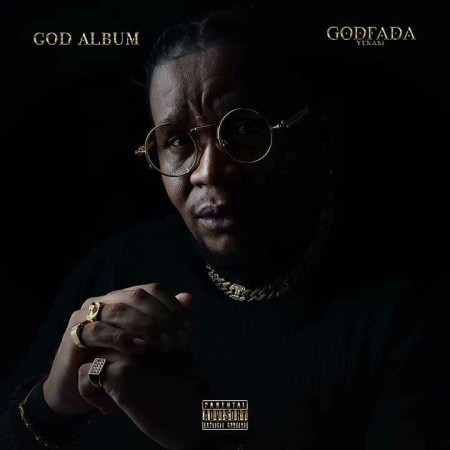 Godfada Yekasi finally drops his album titled god Album.
He sets the album on with 14 tracks, featuring different artists in the industry.
In promoting the album, he dropped Noma Bangathini featuring Mafeni and Kasifonia Love featuring Lastee.
Godfada Yekasi is definitely set to make a new legacy this time as he prepares to drop his album.
Taking it higher this time, he drops this new tracklist.
ALBUM: Godfada Yekasi – god Album
1. Godfada Yekasi – Prison ft. Grey Pikturez
2. Godfada Yekasi – Godfada ft. Mafeni & Grey Pikturez
3. Godfada Yekasi – Noma Bangathini ft. Mafeni
4. Godfada Yekasi – Brown Dash
5. Godfada Yekasi – Animtsheleni ft. Jaziel Brothers & DJ Tira
6. Godfada Yekasi – Plan Lami
7. Godfada Yekasi – Haleluya ft. Thinah Zungu
8. Godfada Yekasi – Khabazela ft. Danger
9. Godfada Yekasi – Dedeli
10. Godfada Yekasi – Emazweni ft. Mfanakagogo & Bhasted
11. Godfada Yekasi – Kasifonia Love ft. Lastee
12. Godfada Yekasi – My Dali
13. Godfada Yekasi – Side N Skit
14. Godfada Yekasi – Side N ft. Grey Pikturez