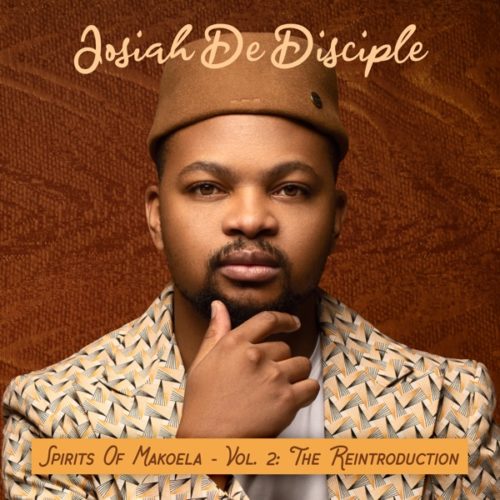 Josiah De Disciple reunites the ground with his Amapiano album titled Spirit Of Makoela Vol. 2 (The Reintroduction).
He welcomes the year with his album project housing 12 tracks in it.
The likes of Kabza De Small, Boohle, Cecil M, Jessica LM, and a few more made special appearances on the track.
In also promoting the album and causing awareness, he recently released the number 6th track with Jessica LM titled Khuzeka.
Meeting the vibe needed, he drops this new album.
ALBUM: Josiah De Disciple – Spirit Of Makoela Vol. 2 (The Reintroduction)
1. Josiah De Disciple – Spirit Of Makoela (Badimo)
2. Josiah De Disciple – Sponono ft. Kabza De Small & Ofentse
3. Josiah De Disciple – Manuel ft. Kabza De Small
4. Josiah De Disciple – Moratuwa ft. Cecil M
5. Josiah De Disciple – SMS ft. Boohle
6. Josiah De Disciple – Khuzeka ft. Jessica LM
7. Josiah De Disciple – Funguvhu
8. Josiah De Disciple – Ngale ft. Teejay
9. Josiah De Disciple – Violin Blues ft. Rams De Violinist
10. Josiah De Disciple – My Story ft. Da Ish
11. Josiah De Disciple – Amazon
12. Josiah De Disciple – Play Boy