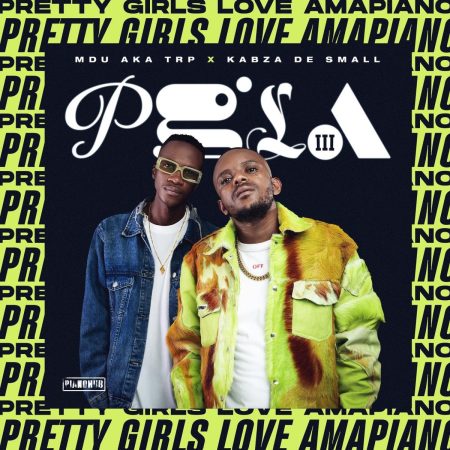 Kabza De Small and MDU aka TRP continue the journey with a new track titled Pretty Girls Love Amapiano 3 (Part 4).
The Amapiano producers another episode as they prepare to drop the full album by December.
Part 3 was the last round they dropped which had tracks like Seven Rings, Airplane Mode, Broken People, and a few more.
Taking this new round, artists like Spumante, Deeper Phil, XoliSoul, and Acute Dose feature on this new part.
ALBUM: Kabza De Small & MDU aka TRP – Pretty Girls Love Amapiano 3 (Part 4)
1. Kabza De Small & MDU aka TRP – Ketang ft. Kopzz Avenue
2. Kabza De Small & MDU aka TRP – Sparks ft. Spumante
3. Kabza De Small & MDU aka TRP – Tech Love ft. Deeper Phil & XoliSoulMF
4. Kabza De Small & MDU aka TRP – Samba ft. Acute Dose
5. Kabza De Small & MDU aka TRP – Better Than Never