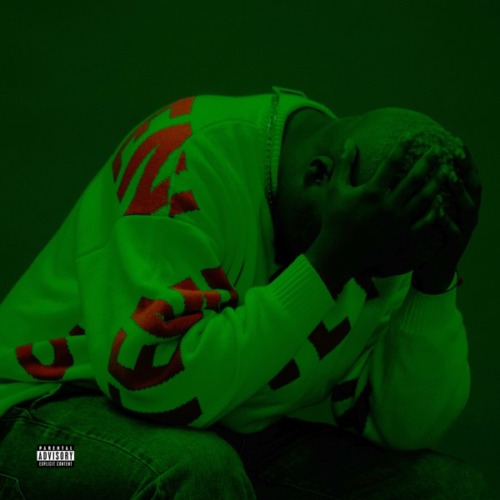 Kelvin Momo holds it heavily for his fans as he drops this new album titled Amukelani.
The project holds 26 tracks and features quite a number of artists on it.
The Amapiano artist has been off for a while in the industry, making his return worth it as he drops the project ahead of the festive period.
Kelvin Momo also held the project with singles like Izono featuring MaWhoo, Babalwa M & Chley, Fool Me featuring Nanette, S.O.N & Jay Sax, Umuoya featuring Mashudu & Yumbs, and a few more on it.
He promotes more good works as he drops this new round.
ALBUM: Kelvin Momo – Amukelani
1. Kelvin Momo – N'wana Wa Mutsonga
2. Kelvin Momo & Jay Sax – Summer Rain
3. Kelvin Momo – Imfula ft. Nanette, S.O.N & Mzizi
4. Kelvin Momo – Fool Me ft. Nanette, S.O.N & Jay Sax
5. Kelvin Momo – Umoya ft. Mashudu & Yumbs
6. Kelvin Momo – Izono ft. MaWhoo, Babalwa M & Chley
7. Kelvin Momo – Imikhuleko ft. Makhanj
8. Kelvin Momo & Babalwa M – Sukakude ft. Sfarzo Rtee
9. Kelvin Momo – Art of Love ft. Khalil Harrison
10. Kelvin Momo & Loxion Deep – Blue Moon 2.0 ft. S.O.N & Babalwa M
11. Kelvin Momo – Sowet Groove ft. Sipho Magudulela & Jay Sax
12. Kelvin Momo & Mick Man – East & South
13. Kelvin Momo & Sipho Magudulela – Tsonga Boy ft. Cooper SA & Yumbs
14. Kelvin Momo – Better Days ft. Zwayetoven
15. Kelvin Momo – Emaphupeni ft. Babalwa M & Makhanj
16. Kelvin Momo – Ixesha ft. TBO, Jay Sax & Sipho Magudulela
17. Kelvin Momo & Mick Man – O'ketsand
18. Kelvin Momo – Umkhenza
19. Kelvin Momo & Mas Musiq – Sena We ft. TO Starquality
20. Kelvin Momo – Ngowam ft. Makhanj, Nvcho, Tyla & 2woshort
21. Kelvin Momo – Moonlight
22. Kelvin Momo & Stixx – Kuwe ft. C-Zwe, S.O.N & Makhanj
23. Kelvin Momo & Stixx – Remedy ft. Mick Man
24. Kelvin Momo – Sunday ft. Nkulee501, Skroef28 & HouseXcape
25. Kelvin Momo – Amaphupho ft. MaWhoo
26. Kelvin Momo – Phumelela ft. Babalwa M