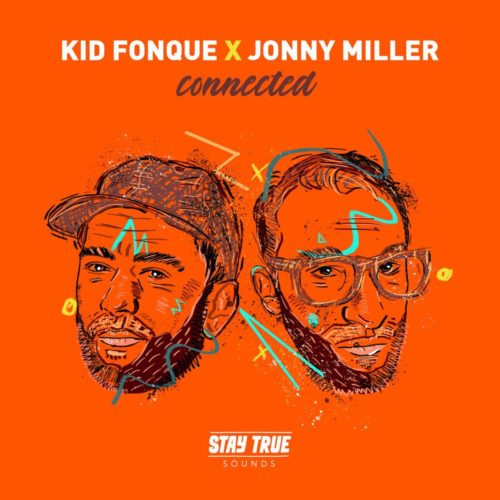 Kid Fonque and Jonny Miller finally deliver their joint album titled Connected.
The album has been promoted for a while with tracks like Heartbeat featuring Sio and Afrika Is The Future.
Housing 12 tracks, they packaged something hot into the album with artists like China Charmeleon, Toshi, Sio, and a few more on it.
More tracks from their collections are Sarhalel featuring Toshi and Soulfully Broken featuring Sio.
Launching the album finally, they launch it with greatness.
Kid Fonque & Jonny Miller – Connected
1. Kid Fonque & Jonny Miller – Connected Beings ft. ASAP Shembe (Intro)
2. Kid Fonque & Jonny Miller – Inertia ft. China Charmeleon
3. Kid Fonque & Jonny Miller – Keep It Jozi
4. Kid Fonque & Jonny Miller – Sarhalel ft. Toshi
5. Kid Fonque & Jonny Miller – Afrika Is The Future
6. Kid Fonque & Jonny Miller – Jaded
7. Kid Fonque & Jonny Miller – Tshinela ft. Fernando & Khensy
8. Kid Fonque & Jonny Miller – Sarhalel ft. Toshi (Dark Reprise)
9. Kid Fonque & Jonny Miller – Amaphela ft. ASAP Shembe
10. Kid Fonque & Jonny Miller – Get. Off. Ya. Ass
11. Kid Fonque & Jonny Miller – Take Your Time (Interlude)
12. Kid Fonque & Jonny Miller – Heartbeat ft. Sio