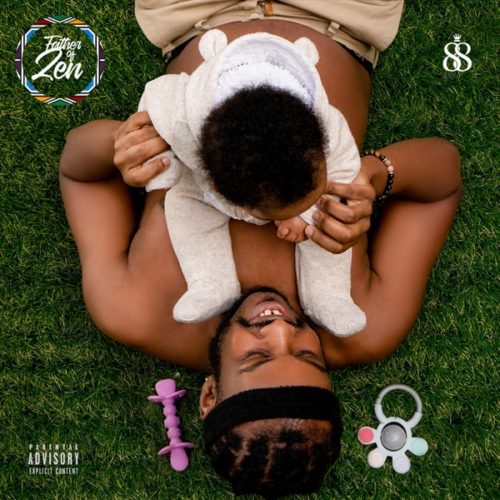 South African father, Kid X his Father Of Zen album.
With 13 Hip Hop tracks, the latest South African father dropped the album on behalf of his son. In reflecting on the album, Kid XA spoke on how he got the inspiration from his trip to Egypt in 2019.
"I had the privilege of working with some really talented artists who helped craft this latest installment of my musical journey. Each of my collaborators and producers brought their A-game to this body of work and I'm eternally grateful to have had the privilege of co-creating with each and everyone of them. Make sure you follow them on their respective journeys.
Following my 2019 trip to Egypt, I came back with a new wider perspective on life, I felt that I had tapped into a deeper level of myself as never before. With this shift in perspective and realization, I felt a strong urge to pour all this energy into a new project that would detail my journey of evolution. At inception, this project had a different name, I wanted to call it Persian Rug or something crazy like that, all stemming from the concept of the Persian flaw..a couple months later, I had added a couple more tracks and the project had evolved to "I Thank You"..which would have been a closing chapter to my previous LP. Then I experienced God in the most beautiful way through my journey of marriage and becoming a father, and that brought about a new title in my life. No more did I aspire to be crowned King as we rappers often aspire to be, for the first time in my life, I left that I now wore a title more important to me than any other title in the world. FATHER OF ZEN!"
Kid X believes the realization has brought him to this moment today and how proud he is to share his third project his fans.
For your enjoyment!
1. Kid X – The Cure
2. Kid X – Jukebox ft. Moozlie
3. Kid X – Hay'kancane
4. Kid X – Umraro ft. Lilow NTK, Thokozani Kabini, Mas'lela & Tshego AMG
5. Kid X – Do Better ft. Solo Ntsizwa Ka Mthimkhulu
6. Kid X – African Woman
7. Kid X – DMD ft. Ntunja & Given Zulu
8. Kid X – Pot of Gold ft. Nirvana Nokwe
9. Kid X – Zen ft. Boskasie
10. Kid X – Vuk'esofeni
11. Kid X – Skeem Saam ft. Soweto's Finest & Fiesta Black
12. Kid X – Umndeni
13. Kid X – Open Sesame