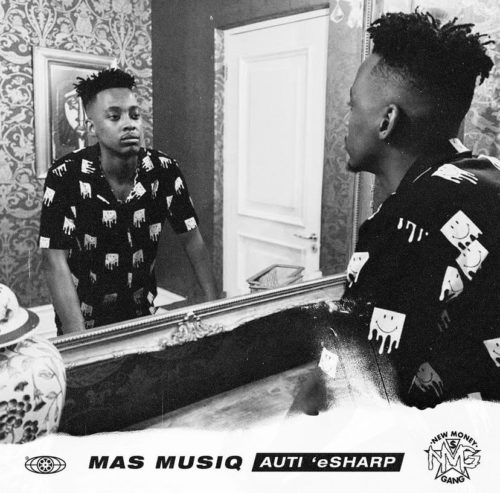 In welcoming the Auti eSharp album with Inhliziyo and Uzozisola, Mas Musiq satisfies his fans with the full project.
The bassline master keeps satisfying his fans with a project for each year. He blessed 2019 with Mambisa 2 EP as one of the best albums.
The Auti eSharp album holds 14 tracks with top young-minded Amapiano artists like himself.
As a follow-up on the Auti eSharp album, Mas Musiq recently worked with Aymos on his album titled Yimi Lo which featured similar artists also.
Satisfying his fans with his unique bassline, Mas Musiq warms up all clubs and shows with the album.
ALBUM: Mas MusiQ – Auti 'eSharp
1. Mas MusiQ – Inhliziyo ft. Babalwa M
2. Mas MusiQ – Uzozisola ft. Aymos, Kabza De Small & DJ Maphorisa
3. Mas MusiQ – Ntwana Yam ft. Young Stunna, Bongza, Nkulee501 & Skroef 28
4. Mas MusiQ & Musa Keys – Gwinya Lam ft. Snenaah & Sino Msolo
5. Mas MusiQ – Khumnandi ebusuku ft. TO StarQuality & Madumane
6. Mas MusiQ – Ama Bozza ft. Seekay & Young Stunna
7. Mas MusiQ – Baninzi ft. TO Starquality
8. Mas MusiQ – Nguwe ft. Daliwonga, Sir Trill & Major League DJZ
9. Mas MusiQ – Sengizwile ft. Aymos & Young Stunna
10. Mas MusiQ – I'm Real ft. Nia Pearl & Soa mattrix
11. Mas MusiQ – Umndeni ft. Young Stunna, Tyler ICU & Corry Da Groove
12. Mas MusiQ – Kamela ft. Vyno Miller & Hypesoul
13. Mas MusiQ – S'khuluphele ft. Reece Madlisa, Zuma, Mpura & Madumane
14. Mas MusiQ – Jagermeister ft. Vigro Deep