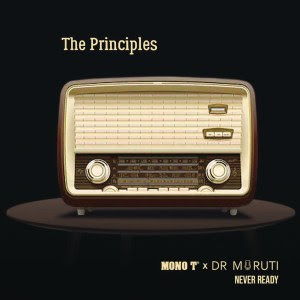 Legendary music duo Mono T creates a duo with Dr Moruti on their new fresh hit project titled Never Ready. The vibe comes pure with Amapiano.
The project houses 14 amazing tracks album opening with Never Ready while they ended it with a grand finale with a Silver Package
Mono T has featured on amazing tracks like Can't Get Away by Professor which featured Mr Fill Up (Cassper Nyovest).
More from Mono T includes hit singles like Hello Summer featuring LeVuvu, Bang Bang featuring Zama.
Never Ready has been long awaited by fans since they released Dreams off the album.
Download Zip file Mono T & Dr Moruti – Never Ready tracklist below.
1. Mono T & Dr Moruti – Never Ready
2. Mono T & Dr Moruti – Uthando
3. Mono T & Dr Moruti – Crazy Love
4. Mono T & Dr Moruti – Ashuuu
5. Mono T & Dr Moruti – Dreams
6. Mono T & Dr Moruti – Esiswe Madoda
7. Mono T & Dr Moruti – Amazulu Nama Xhosa
8. Mono T & Dr Moruti – Ke nako ya hao
9. Mono T & Dr Moruti – Sebenza
10. Mono T & Dr Moruti – Whiskey
11. Mono T & Dr Moruti – Monate fella ft. Mawe2
12. Mono T & Dr Moruti – World War III
13. Mono T & Dr Moruti – Spanish Flute
14. Mono T & Dr Moruti – Silver Package