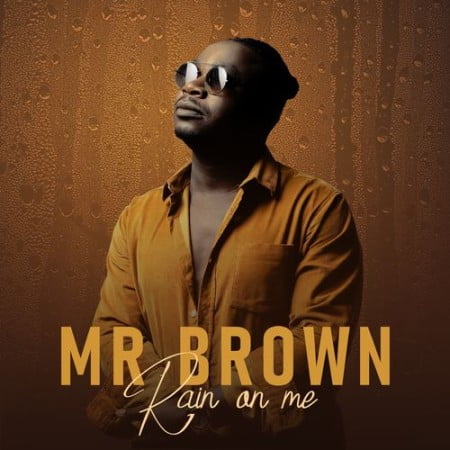 Mr Brown releases his album package to his fans titled Rain On Me.
In the new project from him, he carefully arranged 10 hit tracks into it for a bigger vibe.
Makhadzi and Zanda Zakuza opened the album with Thandolwami Nguwe before releasing the next track to Ihobosha uNjoko and Liza Miro.
Another hit from the album is the 5th track with Master KG titled Superstar.
Packaging something newer for the year, he drops this album for greater heights.
1. Mr Brown – Thandolwami Nguwe ft. Makhadzi, Zanda Zakuza
2. Mr Brown – Ngikhala ft. Ihobosha uNjoko & Liza Miro
3. Mr Brown – Grave Of Love
4. Mr Brown – Rain On Me ft. Team Mosha
5. Mr Brown – Super star ft. Master KG
6. Mr Brown – Lazaro (Muteuro) Acoustic
7. Mr Brown – Jorodani ft. Bongo Beats, Makhadzi & G Nako
8. Mr Brown – Godobori ft. Makhadzi & Nox
9. Mr Brown – Down Down
10. Mr Brown – In My Heart ft. Andiso Guitar