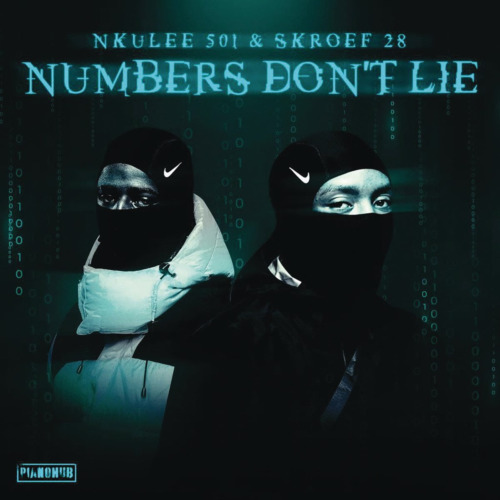 Nkulee501 and Skroef28 get back to business as they release this new round titled Numbers Don't Lie.
The PianoHub artists hold it with 10 tracks featuring artists like MDU aka TRP, Tribesoul, HouseXcape, and a few more on it.
Nkulee501 and Skroef28 also hold the week with their latest groove titled Icard featuring Mpho Spizzy, Young Stunna & HouseXcape.
The duo also made their last song titled Israel together featuring J&S Projects.
Rolling it over for his fans, he drops this new Amapiano project.
ALBUM: Nkulee501 & Skroef28 – Numbers Don't Lie
1. Nkulee501 & Skroef28 – Afrobeat
2. Nkulee501 & Skroef28 – H & M ft. MDU aka TRP
3. Nkulee501 & Skroef28 – Sgidongo ft HouseXcape & Tribesoul
4. Nkulee501 & Skroef28 – NT2 ft. Tribesoul
5. Nkulee501 & Skroef28 – 3 ft. MDU a.k.a TRP
6. Nkulee501 & Skroef28 – 10 ft. MDU aka TRP
8. Nkulee501 & Skroef28 – Voxid1
9. Nkulee501 & Skroef28 – Dipatje ft. Tribesoul
10. Nkulee501 & Skroef28 – Mamas21