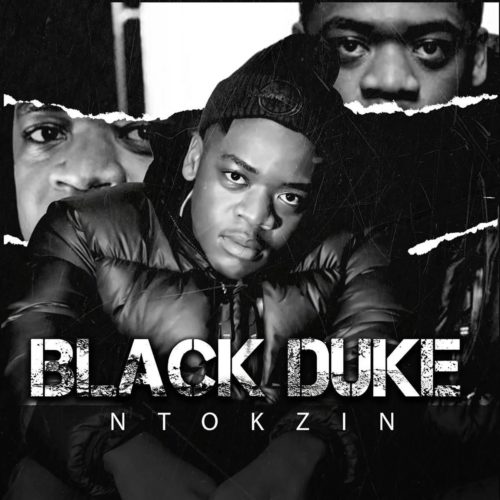 Ntokzin sets off the cat as he drops his latest album titled Black Duke.
He drops the album with 21 tracks in it with the effort from Sir Trill, Just Bheki, Boohle, and a few more in the game.
Coming off the album, he dropped the promotion track titled Steven Seagal featuring Sir Trill.
Ntokzin keeps mute on his album titled Busisiwe which he already dropped Izintombi featuring The Majestic, De Mthuda, MalumNator & Moscow, and Mawunje featuring De Mthuda & Mkeyz.
Releasing the bigger plan, he drops this new album.
1. Ntokzin – Dlala Ntokzin ft. Sir Trill
2. Ntokzin – Pillow Talk ft. Boohle
3. Ntokzin – Ngisize Mdali ft. Boohle, The Majestiez & Moscow
4. Ntokzin – One Day ft. 2KZA, Moscow, ShotGunFlava
5. Ntokzin – Umfazi Wami ft. X-Mile
6. Ntokzin – Manimbona ft. Just Bheki
7. Ntokzin – Khaya Layo ft. Busi N
8. Ntokzin – Steven Seagal ft. Sir Trill
9. Ntokzin – Poppy ft. ShotGunFlava, El Kaydee, Shavula N & The Majestiez
10. Ntokzin – Inombolo ft. Boohle
11. Ntokzin – Ovadoz ft. Mdu aka TRP & Sir Trill
12. Ntokzin – Lotto ft. ShotGunFlava
13. Ntokzin – Bana Ba Skolo ft. Lady Du & Sir Trill
14. Ntokzin – Chesa ft. ShotGunFlava
15. Ntokzin – Ngama Bom ft. Kammu Dee, ShotGunFlava
16. Ntokzin – Iypoko ft. Mr Miagi
17. Ntokzin – Better Days ft. Sir Trill
18. Ntokzin – Mali eWrong ft. Kammu Dee, ShotGunFlava
19. Ntokzin – Ngeke Balinge ft. Shavula N, ShotGunFlava
20. Ntokzin – Sthandwa Sami ft. Sir Trill & Boohle
21. Ntokzin – Kanti Yini ft. Boohle & Ta Skipper