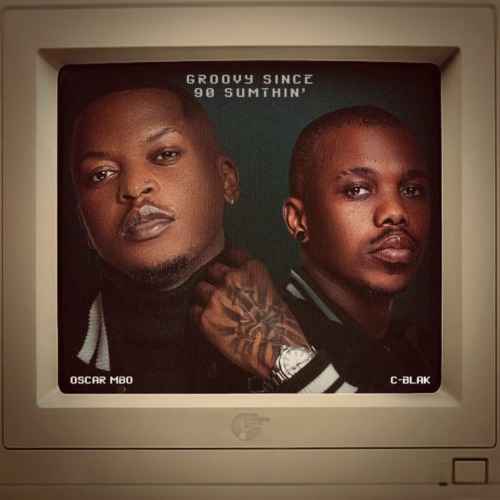 Oscar Mbo and C-Blak make it for the weekend as they drop this new album titled Groovy Since 90 Sumthin'.
They drop the project with 12 tracks featuring artists like Artwork Sounds, Besta Evo, Audiology, and a few more.
Oscar Mbo and C-Blak made the introduction to the project when they also dropped the first round titled Fallin.
Oscar Mbo continues to push more for his fans as he drops this new delivery too. He also recently took his time on Rockets Bryanston Mix.
The weekend pairing can always get better as they drop this new track together.
ALBUM: Oscar Mbo & C-Blak – Groovy Since 90 Sumthin'
1. Oscar Mbo & C-Blak – Fallin
2. Oscar Mbo & C-Blak – Bangshiyile ft. Audiology & Blackafrokay
3. Oscar Mbo – Moya Wam ft. Mawhoo (C-Blak's Vocal Mix)
4. Oscar Mbo & C-Blak – Smooth Operator (Mfana Wam)
5. Oscar Mbo & C-Blak – Groove
6. Oscar Mbo & C-Blak – Bozza ft. Besta Evo
7. Oscar Mbo & C-Blak – Yes God ft. KG Smallz & Dearson
8. Oscar Mbo & C-Blak – Sing My Son (Cula) ft. Artwork Sounds
9. Oscar Mbo & C-Blak – Groove 2.0
10. Oscar Mbo & C-Blak – Flame ft. Deep Essentials
11. Oscar Mbo & C-Blak – Buya Faanaa ft. CoolKruger
12. Oscar Mbo & C-Blak – Groovy Since 90 Somethin