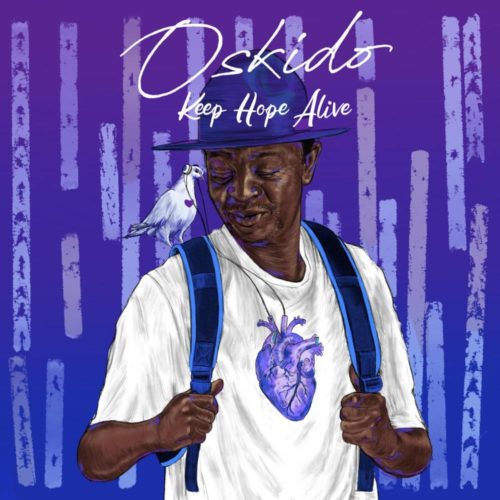 Oskido finally brings it to air as he drops his new album titled Keep Hope Alive.
The legendary South African producer continues to hold his place in the industry.
He made his last appearance bringing Focalistic to the game on a track titled Fofa.
Oskido also took the last round with Umbane featuring Msaki before collaborating with Niniola and Guilty Beatz on Lagos to Jozi.
Including this to his collection, he drops this new album.
ALBUM: OSKIDO – Keep Hope Alive
1. OSKIDO – Endulo ft. Gee General
2. OSKIDO – What's Your Story ft. AKA & Eugene
3. OSKIDO – Vuthamlilo ft. Ntsika & Ave Songsmith
4. OSKIDO – Imizamo ft. Ami Faku & DrumPope
5. OSKIDO and Thandiswa Mazwai – Ayazizela ft. Ntsika [Amapiano Edit]
6. OSKIDO and Msaki – Umbane
7. OSKIDO – Yoh Ha ft. Ntsika Ngxanga
8. OSKIDO – Vuma ft. Nomcebo & DrumPope
9. OSKIDO – Banky Banky ft. Niniola
10. OSKIDO – Fofa ft. King Monada
11. OSKIDO – Zaka Zaka ft. Professor, Pex Africah & Meez
12. OSKIDO – Back To The Future ft. Spikiri, Professor & Lady Du
13. OSKIDO – Funa iMali ft. Mel Chisa
14. OSKIDO – Keep Hope Alive ft. Rethabile, Ntsika Ngxanga & Bongo Beats
15. OSKIDO – Wewe ft. Ndoni, Mel Chisa & Winnie Khumalo
16. OSKIDO and Thandiswa Mazwai – Ayazizela ft. Ntsika
17. OSKIDO – Emakhaya ft. Ndoni & Mel Chisa
18. OSKIDO – Tsotsi Ya Pitori ft. Professor & Bongo Beats
19. OSKIDO – Angina Mali ft. De Mthuda & Theo Kgosinkwe
20. OSKIDO – Ubambe Bani ft. Lady Du