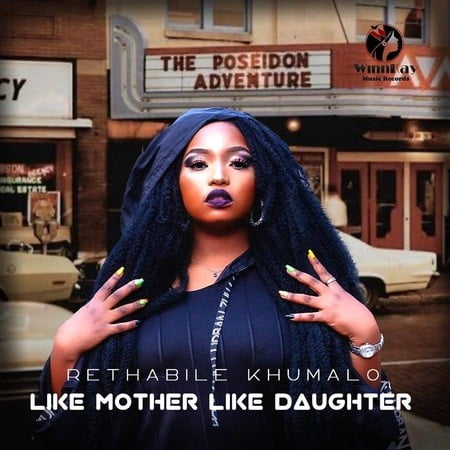 Our South African singer Rethabile Khumalo makes another headline with a new project titled Like Mother Like Daughter.
This is a new effort from our favorite singer as she packages 15 amazing tracks into a single file.
Special appearance on the album includes Master KG, Vigro Deep, Miano, and a few special appearances on the album.
Rethabile Khumalo recently introduced Ntyilo Ntyilo off the album with Master KG not too long.
As a new massive project, she introduces this new one to the house.
1. Rethabile Khumalo – Ezinkwenkwezini (Intro)
2. Rethabile Khumalo – Egoli
3. Rethabile Khumalo – Idlaka Dlaka
4. Rethabile Khumalo – Ntyilo Ntyilo (feat. Master KG)
5. Rethabile Khumalo – Hlonipha
6. Rethabile Khumalo – Genesis
7. Rethabile Khumalo – Angisalali (feat. DJ Sneja)
8. Rethabile Khumalo – Like Mother Like Daughter (feat. Vigro Deep)
9. Rethabile Khumalo – Ngalena (feat. Next Level)
10. Rethabile Khumalo – Ematshwaleni (feat. Miano & Cwaka Vee)
11. Rethabile Khumalo – Khensani (feat. Miano)
12. Rethabile Khumalo – Inhliziyo
13. Rethabile Khumalo – Emqashweni
15. Rethabile Khumalo – Ntyilo Ntyilo Reloaded