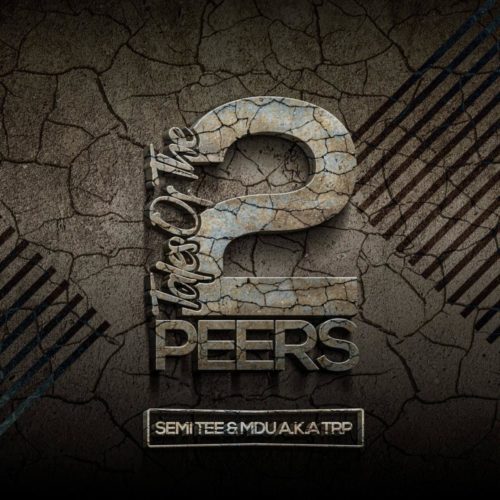 Semi Tee and MDU aka TRP team up for something new as they drop their joint album titled Tales Of The 2 Peers.
They bring to you what it holds having them together for years and their consistency in the game.
This appears as Semi Tee new weekend appearance he made his last appearance on DJ Melzi's track titled Chakalaka.
Artists like MKeyz, Sir Trill, Mogomotzi Chosen, played their parts in giving their fans something creative supporting the peers.
Coming off the album too, they've also dropped Lomshini featuring Sir Trill, Isiko Lam featuring MKeyz, Rabaki featuring Kopzz Avenue & Mogomotsi Chosen, Isingisi featuring Sir Trill, and a few more off it.
Releasing the album after much suspense, they take their fans on a journey.
ALBUM: Semi Tee & MDU aka TRP – Tales Of The 2 Peers
1. Semi Tee & MDU aka TRP – Rabaki ft. Kopzz Avenue & Mogomotzi Chosen
2. Semi Tee & MDU aka TRP – Buyisa ft. MKeyz
3. Semi Tee & MDU aka TRP – Tin Stuff
4. Semi Tee & MDU aka TRP – Isingisi ft. Sir Trill
5. Semi Tee & MDU aka TRP – Long Weekend
6. Semi Tee & MDU aka TRP – Mama Ndiyabulela ft. MKeyz
7. Semi Tee & MDU aka TRP – Lomshini ft. Sir Trill
8. Semi Tee & MDU aka TRP – Isiko Lam ft. MKeyz
9. Semi Tee & MDU aka TRP – Tshidiso ft. Kopzz Avenue & Mogomotzi Chosen
10. Semi Tee & MDU aka TRP – Jersey No 10
11. Semi Tee & MDU aka TRP – Madibuseng ft. MKeyz
12. Semi Tee & MDU aka TRP – Case Closed