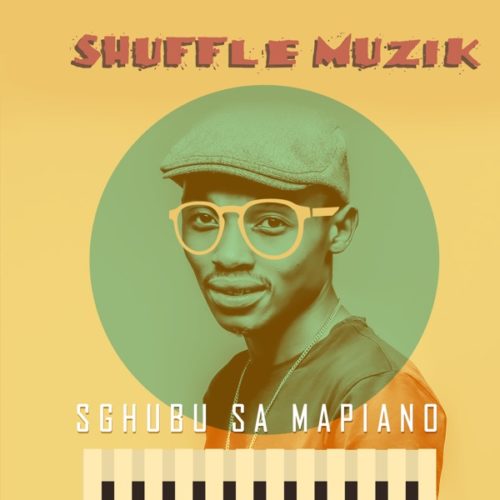 Shuffle Muzik takes it higher as he drops his album titled Sgubu Sa Mapiano.
He takes the album to the highest level as he drops 17 tracks in it.
The album held artists like Dinho, DBN Gogo, Mr Brown, Jay Sax, Urban Deep, and a few more on it.
Coming off the album, he also dropped Sgubu featuring Dinho, DBN Gogo, Malindi & Kribzy.
Taking it on a new level, he drops this new project.
ALBUM: Shuffle Muzik – Sgubu Sa Mapiano
1. Shuffle Muzik – Sgubu ft. Dinho, DBN Gogo, Kbrizzy & Malindi
2. Shuffle Muzik – Jaiva Yepa ft. Masterpiece & Urban Deep
3. Shuffle Muzik – Sandarera ft. Nhlonipho
4. Shuffle Muzik – Mosetsana ft. Malindi & Kaymo
5. Shuffle Muzik – Impumelelo ft. Athicapone
6. Shuffle Muzik – Umoya ft. Nhlonipho
7. Shuffle Muzik – Ngeliny' Ilanga ft. Nhlanhla Dube & Fire
8. Shuffle Muzik – Mokaranga ft. Mr Brown
9. Shuffle Muzik – Enkundleni ft. Kbrizzy & Malindi
10. Shuffle Muzik – Ngifuna Wena ft. The Equalizers
11. Shuffle Muzik – Give You More ft. Nhlonipho
12. Shuffle Muzik – Mamacita ft. Mag'mania
13. Shuffle Muzik – Kasi Sax
14. Shuffle Muzik – Kuyi (Kunyama Ancestral) ft. Mr Brown
15. Shuffle Muzik – Ubizo Lwami ft. Athicapone & Urban Deep
16. Shuffle Muzik – Shukumisa ft. Thulasizwe & Next Of King
17. Shuffle Muzik – Impumelelo (Sax) ft. Athicapone & Jay Sax