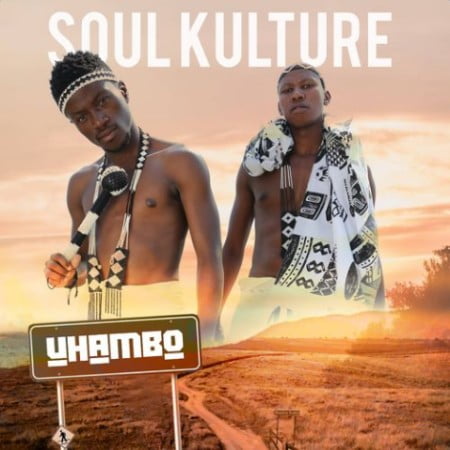 Music Duo Soul Kulture pop up with their latest studio album titled Uhambo.
The Afro Pop album houses 12 great tracks featuring the notable artistes like; Mosha, Mr Brown, Motlha, TeaMoswabii and more on it.
Uyandithanda was inclusive in their album they recently released featuring the Limpopo finest Mr Brown and Motlha.
Soul Kulture opens the album with their track Ithembalam Nguwe while TeaMoswabii took the last round with Soul Kulture releasing their track Uthando'lunje.
Download Zip file Soul Kulture – Uhambo tracklist below.
1. Soul Kulture – Ithembalam Nguwe
2. Soul Kulture – Ndiyam'khumbula
3. Soul Kulture – My Diamond & Gold
4. Soul Kulture – Ntombentle
5. Soul Kulture – Siwelele
6. Soul Kulture – Gugu ft. Linda Gcwensa
7. Soul Kulture – Ndizok'phathakahle
8. Soul Kulture – Uthando Lwangempela
9. Soul Kulture – Uyandithanda Na ft. Mr Brown, Motlha
10. Soul Kulture – Bawo Yibanami
11. Soul Kulture – Ungazond'bhora ft. Linda Gcwensa, Team Mosha
12. Soul Kulture – Uthando'lunje ft. TeaMoswabii