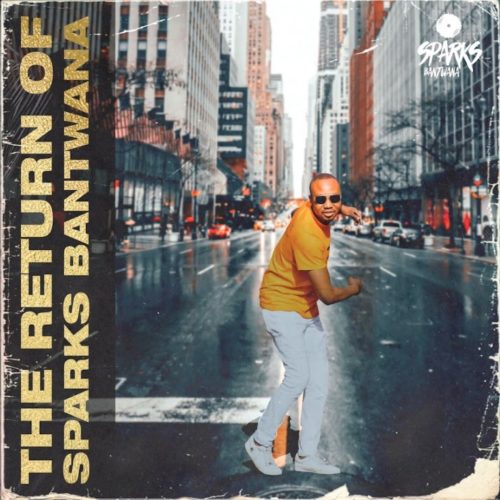 Sparks Bantwana drops a new album titled The Return Of Sparks Bantwana.
He releases the project with 13 tracks featuring artists like Stilo Magolide, Professor, and a few more.
In releasing the project, he made the first round on AmaRounds featuring Stilo Magolide, TDK Macassette & Bitter Soul.
Taking the game higher, he drops this new album.
ALBUM: Sparks Bantwana – The Return Of Sparks Bantwana
1. Sparks Bantwana – Ngake Ngaba NeMali ft. Tonic Jazz
2. Sparks Bantwana – Umdali ft. Nge & Dj Arabic
3. Sparks Bantwana – AmaRounds ft. Stilo Magolide, TDK Macassette & Bitter Soul
4. Sparks Bantwana – Qoqoqo ft. uJeje YiBhoza
5. Sparks Bantwana – Uyifakeni Lento ft. Madanon, Character & Newlandz Finest
6. Sparks Bantwana – 4Step Jimbo ft. Akiid & Adonyol
7. Sparks Bantwana – NgiHamba Nawe Remake ft. Professor & Scelo Gowane
8. Sparks Bantwana – Siyaphabaza ft. Akiid & Mtebza
9. Sparks Bantwana – Bayekeni ft. Dust
10. Sparks Bantwana – Maw'Bhemile Khoninte Khalayo
11. Sparks Bantwana – Walala LiyaBhoma
12. Sparks Bantwana – Sukendleleni ft. Scelo Gowane
13. Sparks Bantwana – Sthandwa Sami ft. Potoko Visuals